5th Oct 2021
Skipton International joins UNEP Finance Initiative
Skipton International has become the first Channel Island organisation in the banking sector to commit to the United Nations Environment Programme Finance Initiative (UNEP FI), further strengthening its efforts towards a sustainable future.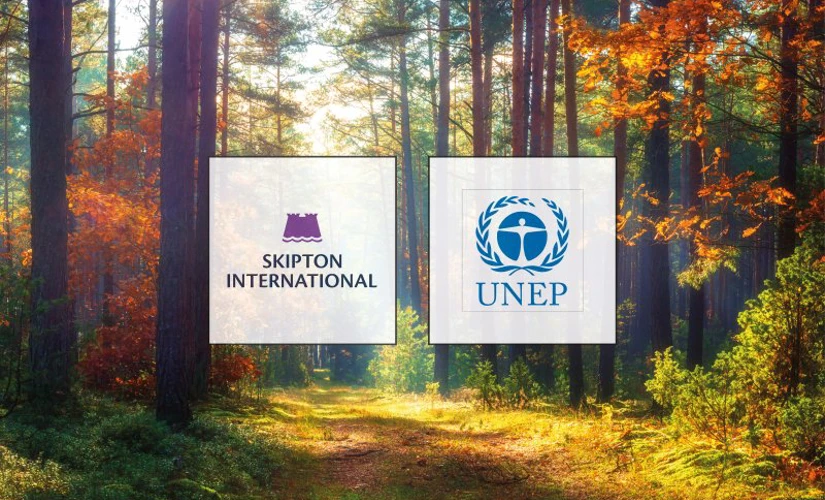 To enhance its current sustainability strategy, the Guernsey licensed bank now aligns itself to the UNEP FI's 'Principles for Responsible Banking', which creates best working practice on topics from climate and nature to gender equality and financial inclusion.
Skipton's commitment to the Principles for Responsible Banking is an important step towards aligning the banking sector with the UN Paris Agreement on Climate Change and Sustainable Development Goals. Nearly 250 banks have joined this movement for change, which asks signatories to analyse their impact on people and the planet, set and implement targets and publicly report on their progress. The initiative aligns itself to the UN's Sustainable Development Goals and the Paris Climate Agreement. 
In 2020 Skipton released its first Sustainability Report, communicating targets to its customers, stakeholders and the public. It looked to prioritise four of the UN's Sustainable Development Goals, building sustainable cities and communities, offering decent work and economic growth, undertaking responsible consumption and supporting peace, justice and strong institutions.
Jim Coupe, Managing Director at Skipton International, said: "We are always looking for ways to build upon our existing goals and to give back more to the environment than we take, so signing up to this initiative was a natural progression for Skipton. By following the UN's Principles for Responsible Banking, Skipton will be aligning itself to international best practice, while supporting Guernsey's Green Finance agenda internationally.  We are keen to develop the idea of responsible banking whilst considering the needs of our customers and that means being a good corporate citizen. Hopefully being the first Channel Island bank to sign up will inspire others to follow suit and cement our reputation as the community bank with heart."
Rupert Pleasant, Chief Executive of Guernsey Finance, congratulated Skipton International on joining the finance initiative. He said "It is excellent to see that Skipton International has taken this important step towards aligning the banking sector with the UN Paris Agreement on Climate Change and Sustainable Development Goals. Along with the Guernsey Green Fund Regime, the Insurance Sector's ESG Framework and moves towards putting sustainability at the heart of fiduciary duty, Guernsey's financial services sector can proudly say it is 'walking the walk' as a jurisdiction at the forefront of green and sustainable finance in all its core financial services sectors."