16th Jun 2015
Adrian is the Skipton Swimarathon Ambassador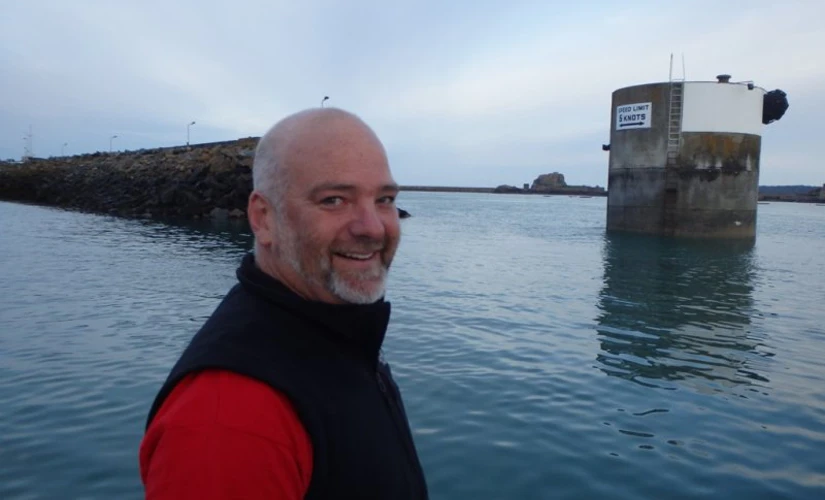 Open-water swimmer and Guernsey resident Adrian Sarchet has been named as the 2015 Skipton Swimarathon Ambassador.
Adrian Sarchet's appointment has been announced with just a little over three months to go before the 39th annual Skipton Swimarathon as teams are encouraged to sign up and swim to raise funds for worthy local causes. As Ambassador his role will be to work with the organisers and sponsors Skipton International to help communicate the benefits of swimming and encourage people to sign up to this year's event.
Since beginning open-water swimming five years ago, Adrian Sarchet has completed a number of marathon open-water swims, including the English Channel, and is currently three sevenths of the way through the Oceans 7 Challenge. His next swim challenge is the North Channel from Ireland to Scotland when he will face 23 miles in rough water at about 12 degrees centigrade a feat only achieved by 25 swimmers to date.
Mr Sarchet said: "I am honoured to have been invited to act as Ambassador to the Skipton Swimarathon and am looking forward to getting more involved in this important community event. Open-water swimming has resulted in many physical and psychological benefits for me, and I am keen to help everyone enjoy these regardless of their ability. Through my swimming challenges I actively fundraise to support local disabled swimmers, and I am now pleased to be involved in the 2015 Skipton Swimarathon which offers an opportunity for swimmers of all abilities to take part in a big community swimming event."
Steve Hogg, Chairman of the Skipton Swimarathon, said: "Adrian's personal endeavours in the water made him an ideal candidate for the job of Ambassador this year and we are delighted to have him on board. His dedication and enthusiasm will be a real boost to this year's event and we hope his involvement will inspire others to get in the water and help us raise funds for important Guernsey causes."
Registration for the Skipton Swimarathon is open at www.swimarathon.org or by contacting Ian Bloese via email: ibloese@suremail.gg or telephone: 01481 252854.
Skipton Swimarathon is organised jointly by the Lions Club of Guernsey and Guernsey Round Table, and is sponsored by Skipton International. This year funds raised will be split between Lions Club of Guernsey, Guernsey Round Table and the chosen charity, Guernsey Cheshire Home.