9th Jul 2020
Skipton Swimarathon Ambassador Swaps Oceans for the Pool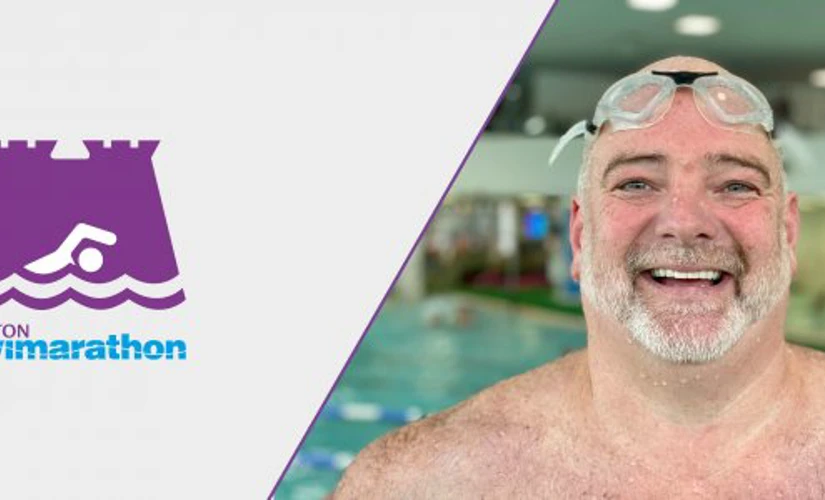 Guernsey's very own 'sea donkey' will be encouraging all of us to make a splash for charity as part of the Skipton Swimarathon as he is announced as this year's official ambassador. Adrian Sarchet, the island's renowned long-distance swimmer will be swapping the sea for the swimming pool, advocating the benefits of swimming and inviting the public to sign up as registration opens to all from today.
Adrian Sarchet became the 21st person ever to complete a gruelling marathon of seven open water swims including the Cook Strait, the Catalina Channel and the English Channel. Adrian fulfilled a personal ambition with this challenge whilst also raising money to help local swimmers. Now he will be taking the plunge in the pool at Beau Sejour to help the event raise money for worthwhile local causes.
Skipton Swimarathon Committee Chairman, Nick Guillemette, said: "Adrian is a fantastic choice for our ambassador role as there are few people as passionate about swimming as he is. We are delighted that he has chosen to support our event and hopefully we can convince him to dip his toes in the pool too! This year has undoubtedly presented its own challenges with the Covid-19 pandemic, but we have now received the official go ahead from the Guernsey Health Authorities and are confident that we can still provide support for our charities at a time when they so sorely need it."
This year the Committee has selected the Guernsey Alzheimer's Association (GAA) as its main beneficiary, helping the charity to meet the increasing demand for it's amazing Sitters service that it offers to careers in the community. The charity provides information, advice, companionship and support for those caring for family members suffering with dementia.
Adrian Sarchet said: "Whilst pool swimming is very different to swimming in open waters the act of coming together through a challenge remains the same. The activity of swimming has changed my life and now others can do the same, changing people's lives for the better by joining in with this great event. Having travelled the world for so long, it will be a welcome change to promote swimming a little closer to home."
The Skipton Swimarathon takes place at some of the island's high 25m pools and at Beau Sejour from the 7th to the 11th October. To register your team and book a lane slot please visit www.swimarathon.org.
Our media centre
If you are a journalist requiring more information about Skipton International please contact Julie Todd, PR Manager. Email your queries to Julie.Todd@skiptoninternational.com or call +44 (0) 1481 734002
Contact us