20th Jun 2019
On your marks, get set…. swim!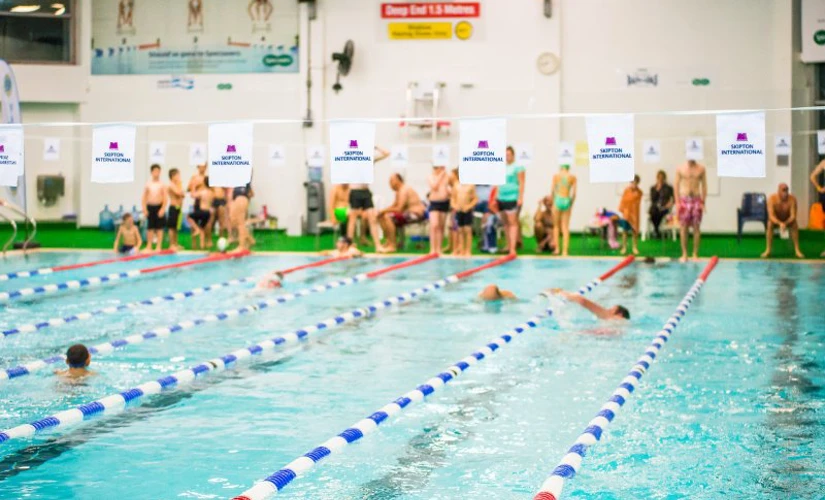 Registration has opened for this year's Skipton Swimarathon as corporations, community groups, schools and families dive into action in support of this year's beneficiary, the Cardiac Action Group.
256 time slots are now available for teams to make a splash at Beau Sejour between 2nd and 6th October, for what promises to be a spirited and entertaining event that accommodates one and all. Proceeds from this year's Swimarathon will go towards the installation of further Public Access Defibrillators around the island and ongoing training from the Cardiac Action Group on how to use this equipment correctly. 
Nick Guillemette, Chairman of the Skipton Swimarathon Committee, said: "Supporting the Cardiac Action Group this year means that for every group of swimmers that register and for every pound that they raise, they could be saving someone's life.  And that is something which we think is truly special. We would encourage as many groups as possible to enter a team, from those who may not be strong swimmers to those who count themselves as competitive swimmers. The underlining theme is always about having fun for an extremely good cause."
For the third year running, corporate teams will have the opportunity to bring some friendly competition to the pool as they compete for a Swimarathon Corporate Award. Accreditation Rosettes will be awarded to those businesses who raise in excess of £500, £1,000 and £1,500, a badge of honour not just of their participation but of their commitment to supporting local charities and giving back to the island.
Nick said: "Year on year we are blown away by the generosity and enthusiasm shown by participants and supporters and with 2019 set to be bigger than ever, we are keen to welcome those returning to the pool and some new faces. A special thanks also goes to our on-going sponsors, Skipton International, for their continued support over the years and for making the Swimarathon a highlight of Guernsey's social calendar."
Our media centre
If you are a journalist requiring more information about Skipton International please contact Julie Todd, PR Manager. Email your queries to Julie.Todd@skiptoninternational.com or call +44 (0) 1481 734002
Contact us