28th Jan 2017
Three new promotions as employees spring into success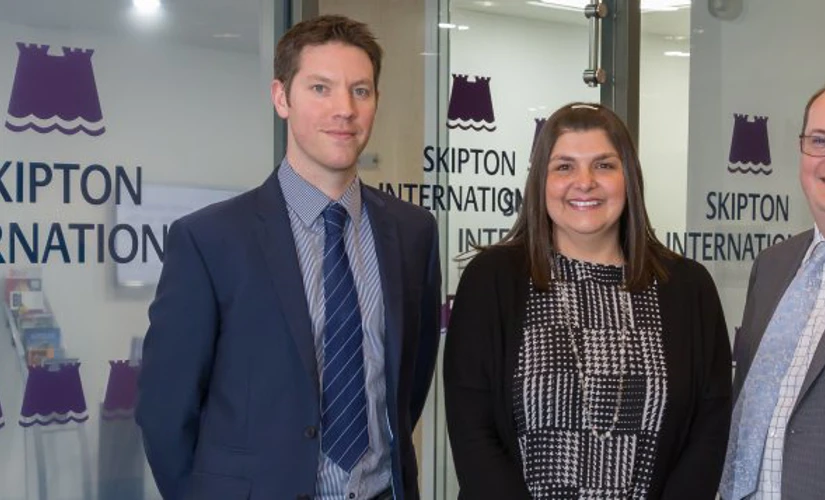 Three Skipton International team members have seen their careers leap forward thanks to a number of internal promotions recognising their hard work and progression at the award-winning bank.
David Luker has been promoted to Underwriting Manager, Kelly Gaudion to Senior Mortgage Underwriter and Andy Cohen to Compliance Officer and Deputy Money Laundering Reporting Officer.                                 
Nine years ago David joined Skipton as an Underwriter. In three years he was promoted to Senior Underwriter and now has been promoted to Underwriting Manager. During his time at Skipton, David has completed AdvCeMAP, CSP, CeSRE and DipMAP to enhance his skills and push him to the next level.
David said: "When I first joined Skipton I had no idea I would be doing the role I am now, but it was always an aspiration. I can't thank Skipton enough for supporting me through my training to reach where I am today."
In the past three years, Skipton's team has grown by 50% and the Guernsey registered bank now employs over 45 people on the island.
The internal promotions have occurred across the departments and were made to recognise the development within the Skipton team.
Jim Coupe, Managing Director, Skipton International, said: "Career development is very important to us at Skipton. I am glad we can recognise David, Kelly and Andy's progress with internal promotions. Their promotions have been made entirely on merit. We like to support our staff through training and internal mentoring to make sure they fulfil their potential."
Skipton welcomed Kelly into an Investments Admin Assistant role 12 years ago. Six months into the role she was offered the role of Mortgage Admin Assistant. After completing CeMAP exams in 2011, Kelly was soon promoted to Mortgage Underwriter. Now she has been promoted to Senior Mortgage Underwriter.    
Kelly said: "Skipton have been so supportive over the years. I first joined the company after having my first child because Skipton offered flexible working hours. When I joined I had no mortgage experience but was offered lots of training opportunities and was supported through my mortgage exams. Now, I work fulltime and am a Senior Mortgage Underwriter."
Andy joined Skipton over a year ago as part of a structured training programme to prepare him to move up into his new position. He was supported with on the job training and guidance through his ICA International Diploma in Governance, Risk and Compliance.  
Andy said: "I am really pleased with how my career is progressing at Skipton. The company has invested heavily in my training and development and has been incredibly supportive throughout my first year."
Jim said: "At Skipton, there is always room for our employees to grow. We offer staff all the support they need to get to where they want to be in their careers."
Skipton is one of Guernsey's largest providers of new residential mortgages, and has a fast-growing expat mortgage business, providing buy-to-let mortgages for British expats who wish to invest in the UK.