6th Nov 2023
Skipton's Community Fund Hits £250,000 Milestone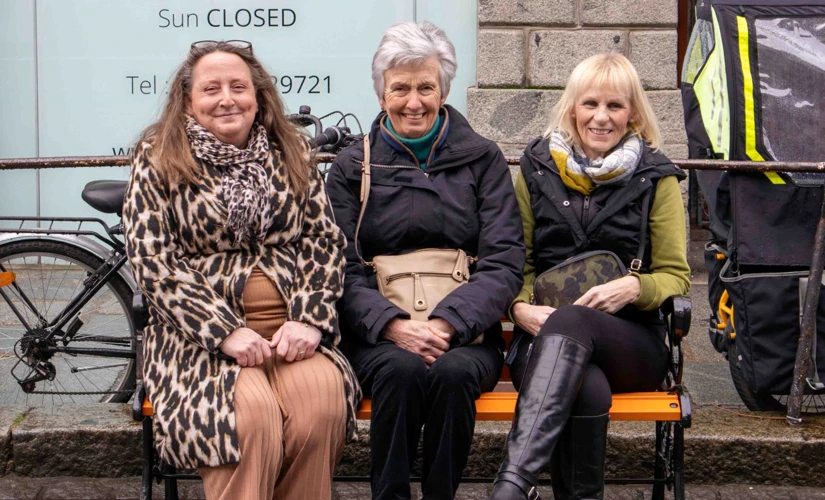 The Community Fund, which was launched in 2018, has reached a major milestone as it announces it has now donated over £250,000 to local good causes across the Bailiwicks.
The Fund, which awarded its first grant five years ago, has now distributed financial support to a total of 214 local projects.
Guernsey's Talking Bench mental health initiative received funding for their project in 2020. Founder Sarah Bamford said: "The money from the Skipton Community Fund has given us the opportunity to provide a number of talking benches across the island, giving those in need a place to contemplate and talk. From this start we have been able to talk in schools about mental health issues and start a monthly club for those who have experienced a loved one's sudden loss. None of this would have been possible without the initial support we received from the Skipton Community Fund."
Another local charity, Guernsey Alzheimer's' Association, received financial support from the Fund. Manager Julie Thompson said: "We really appreciated the support we received from the Skipton Community Fund. It enabled us to grow and maintain our "Sitter's Service"; a respite service that we offer free of charge, to carers of those with Dementia."
The funding for the Community Fund is provided by local bank, Skipton International. The Fund distributes £60,000 annually to smaller not-for-profit good causes, who often miss out to those better-known charities. Whilst the maximum donation amount is £5,000, this can often make a huge different to a smaller charity or good cause.
Jim Coupe is Skipton's CEO. He said: "We are guided by a social purpose and aim to make our communities better places to live. We donate thousands of pounds each year to charities and good causes through our Skipton Community Fund, and I am so pleased we have reached this major milestone."
To find out more about the Fund and to apply, please contact: https://www.skiptoninternational.com/skipton-community-fund/