24th Nov 2020
Skipton steps back in time this Christmas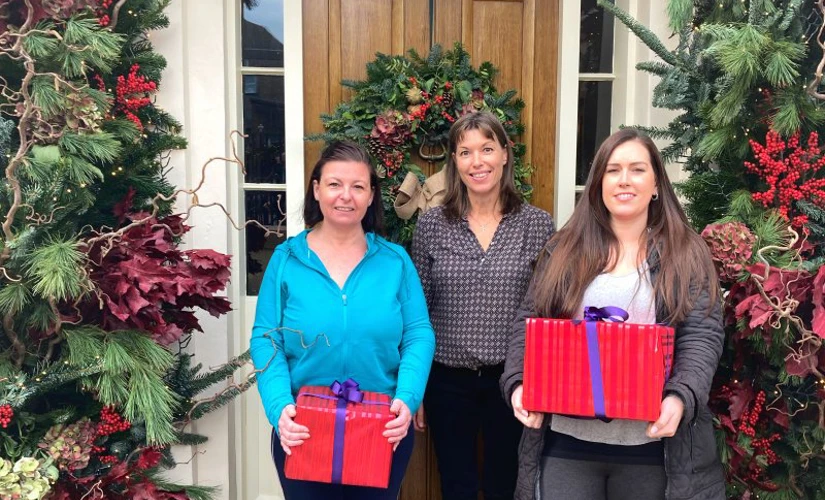 The Skipton Community Fund was proud to support the team at The National Trust for Jersey's 16 New Street venue this Christmas, providing a traditional Georgian winter theme to the historic building as it kicks off its Christmas tours and activities.
The fund granted The National Trust for Jersey the sum of £1,500 to cover the cost of decorating the venue, including a giant Christmas tree and natural floral feature arrangements. The three-story home will transport visitors back in time to experience an authentic Georgian Christmas, using bay, holly and laurel collected from the Trust's land and infusing the home with nostalgic Christmassy smells.
Catherine Ward, Museum and Collections Manager of the National Trust for Jersey, said: "Thank you to everyone who has volunteered to make this Christmas one to remember and in particular to Skipton International who offered their support with our traditional decorations. Skipton are wonderful when it comes to supporting local charities and community projects and with the grant from the Skipton Community Fund the Trust is hopeful that this year's Christmas installation will provide a magnificent backdrop for our forthcoming programme of community events."
Along with a donation to cover the cost of decorations, Skipton's Lorraine Mclean and Lucy Munroe lent the National Trust for Jersey their time by volunteering to put up the decorations and transforming the home. They were joined by nearly 20 National Trust volunteers who took two days to complete the finishing touches to the building, in time for its opening this weekend.
Lorraine Mclean, Mortgage Sales Manager, said: "With so many charities having been hit hard this year, we are delighted to be able to help the National Trust for Jersey deliver Christmas with an historic twist. It really is a wonder to tour 16 New Street and with our support we hope to keep their Christmas traditions alive, encouraging more to learn about our island's heritage."
16 New Street will welcome school children, shoppers and members of the public as it delivers its special events including Candlelit Tours, late night openings and visits from Father Christmas. The Georgian house will be open for viewing on selected dates in December with visitors encouraged to book their space.
The Skipton Community Fund has supported over 40 unique projects in the Channel Islands this year, handing out small grants which will make a big difference to those organisations working hard to give back more to the community.
Our media centre
If you are a journalist requiring more information about Skipton International please contact Julie Todd, PR Manager. Email your queries to Julie.Todd@skiptoninternational.com or call +44 (0) 1481 734002
Contact us