31st Mar 2021
Skipton optimised project reporting with Troupa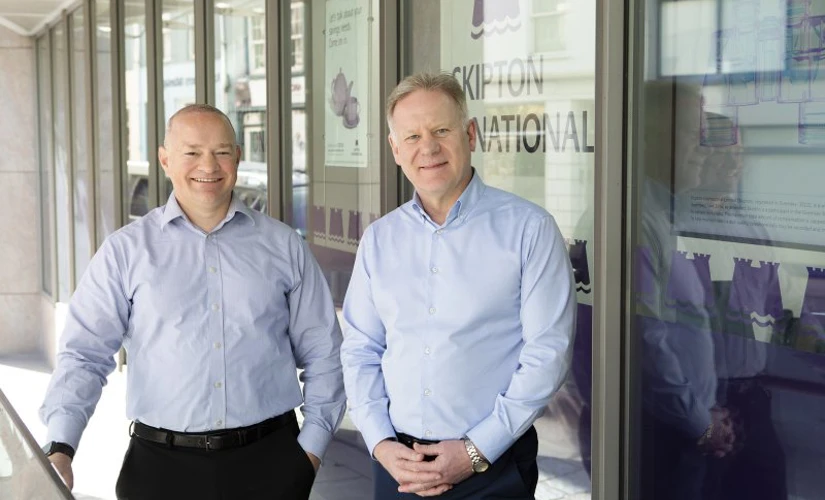 Skipton International has shown its ongoing support of local business by implementing a Guernsey-developed IT solution to help them track their growing portfolio of projects.
Skipton's success has seen them grow significantly in recent years, and this has been sustained by constant investment in customer service and operational efficiency related projects.
As the business has grown, so has the size and complexity of the portfolio of operational, regulatory and IT projects. To ensure that governance around the projects remains strong, Skipton has implemented a locally developed software product called Troupa.
Troupa provides an integrated toolkit to track risks, issues, actions, resources, schedules, budgets and other key project information. It also automatically consolidates project data to provide portfolio level status reporting.
Dan Boylett, Head of IT said:
"I had previously worked at another organisation that faced significant project management complexity, and who introduced Troupa to address those challenges.
"I could foresee similar challenges at Skipton and wanted to get the benefits of Troupa in place early.
"We can have up to twenty or so projects running at any one time, so having an effective project governance tool that helps all parts of the business is vital. Troupa is easy to implement and intuitive to use, with user training only taking a couple of hours, with immediate benefits."
Regular user Kamila Morris, Business Analyst at Skipton International said:
"We use Troupa to track the status of all of our projects, and to provide our Business Prioritisation Committee with the information they need to make informed decisions.
"The reporting process is very efficient and completely paperless. Having Troupa means we don't have to spend hours collating project information, and we can focus our time on valuable management activities instead."
Tim Rawles, who leads the development of Troupa, commented:
"Troupa is a robust and easy to use project management and reporting tool.  It is great to work with the team at Skipton, and being a local supplier allows us to engage directly with the end users on a regular basis. They have provided invaluable input into our development roadmap and there are features in the system now which are a direct result of feedback from Kamila and the team."
Our media centre
If you are a journalist requiring more information about Skipton International please contact Julie Todd, PR Manager. Email your queries to Julie.Todd@skiptoninternational.com or call +44 (0) 1481 734002
Contact us