27th Nov 2019
Saving with Skipton is now even easier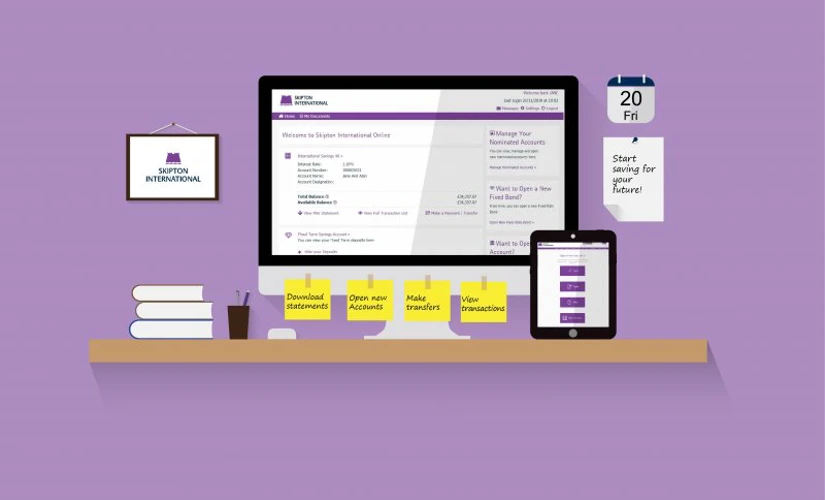 Skipton International is offering more flexibility to its customers with the introduction of an online portal (Skipton International Online), making it easier to manage savings from anywhere in the world. The new platform will enhance Skipton's existing banking services and allow customers greater control of their offshore savings.
Skipton International Online is available to new and existing customers and can be accessed 24 hours a day. Using the online portal, customers can make payments and internal transfers, view transaction history and open new accounts.
Customers will still have the option to bank by telephone, post or by visiting the Skipton offices at Tudor House, with the online platform being a supplemental channel of communication with Skipton.
Jim Coupe, Managing Director of Skipton International, said: "We have listened carefully to our customer's feedback and delivered a portal which will not only afford them better access to their savings, but will allow more to use our competitive offshore savings accounts from afar. This development will also allow us to reduce our impact on the environment through more online communications which can be downloaded instantly, therefore reducing our paper usage."
The online portal will strengthen Skipton's award-winning customer service, which has seen it receive a Gold Trusted Service Award from customer review platform Feefo for the last three years.
To find out more visit www.skiptoninternational.com/online.