29th Dec 2015
Skipton International achieves highest level of mortgage training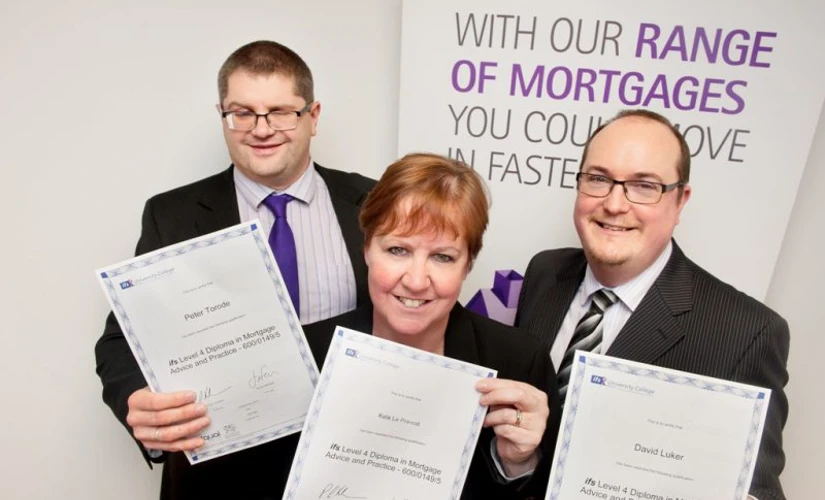 Three mortgage team members from Skipton International have been awarded their Diploma in Mortgage Advice and Practice (DipMAP) – the highest level of qualification for mortgage professionals in the world.
Mortgage Underwriters Kate Le Prevost and David Luker, and Credit Officer Peter Torode sat their final exams this summer after studying for up to a year for the diploma.
The DipMAP is designed to give mortgage professionals a thorough understanding of the financial system, the FCA's Code of Ethics, concepts of risk, and other considerations when supporting customers.
David Luker added: "The course was difficult, and level 4 is quite a step up from previous courses, however, the depth of knowledge it brings is of great help assisting customers with their mortgages."
Jim Coupe, Managing Director, Skipton International, said: "This diploma is the highest qualification level for mortgage professionals. It shows that our colleagues have a high level of understanding of residential mortgages, and are able to offer our customers the highest standards of ethical support. I'm delighted that Skipton International has been able to support our colleagues in working towards this achievement"
Kate Le Prevost said: "We do a lot of work with British expats who are purchasing buy-to-let properties in the UK and the diploma has been useful in helping us to better understand the UK system of purchase and re-mortgage."
Just 275 people have this Level 4 qualification, which is formally recognised by the Financial Conduct Authority (FCA).
Peter Torode said: "DipMAP gives us many tools to try to make sure we provide the best solutions we can for our customers, whatever their circumstances."