7th Jul 2021
Four Appointments and a Promotion at Skipton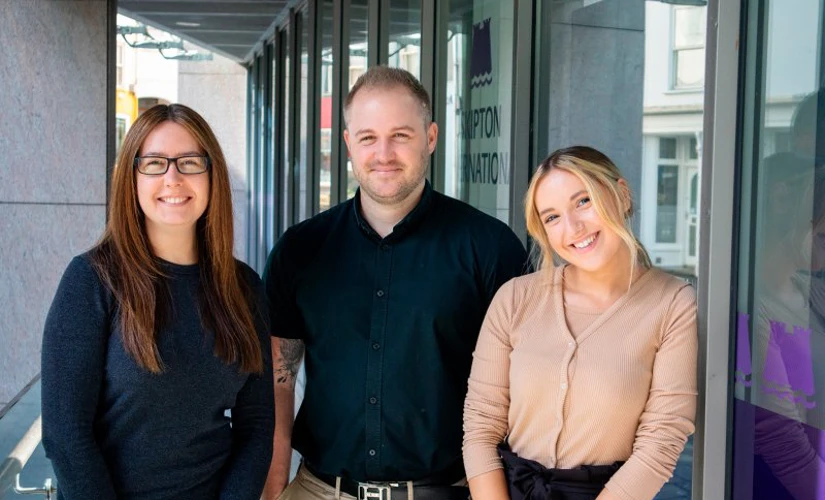 Due to expansion of the business, Skipton International has made a series of new appointments, in addition to one new promotion.
The Guernsey-headquartered bank has appointed Katy Chauvel as Business Analyst, Louie Taylor as Application Support Developer, Kady Hills as Customer Services Representative and Carla Cooper as Mortgage Administrator. Carla is based at the bank's mortgage centre in Jersey.
In addition, Dom De Carteret has been promoted to Senior Banking Administrator.
Louie Taylor said: "It's been fantastic getting to know my new colleagues, who have been warm and welcoming.
"Skipton has an enviable reputation locally as a great place to work and I have always admired its commitment to the local community with the Skipton Swimarathon sponsorship and other community projects. I am delighted to join at a time of real expansion and growth."
Dom De Carteret has worked for the firm for the last three years, and is delighted with her promotion.
"I was extremely pleased about getting the recognition of this promotion. It has shown me that my commitment and dedication to the job has achieved this."
Skipton's Managing Director, Jim Coupe, said:
"Our recruits are already proving to be valuable assets to the company and it is really encouraging that we have been able to appoint such talented individuals to Skipton, in addition to promoting Dom.
"We value ambition, capability and commitment and we are extremely proud to welcome the new joiners to the Skipton family."
Our media centre
If you are a journalist requiring more information about Skipton International please contact Julie Todd, PR Manager. Email your queries to Julie.Todd@skiptoninternational.com or call +44 (0) 1481 734002
Contact us