19th Jul 2023
Skipton named finalists in National PR Awards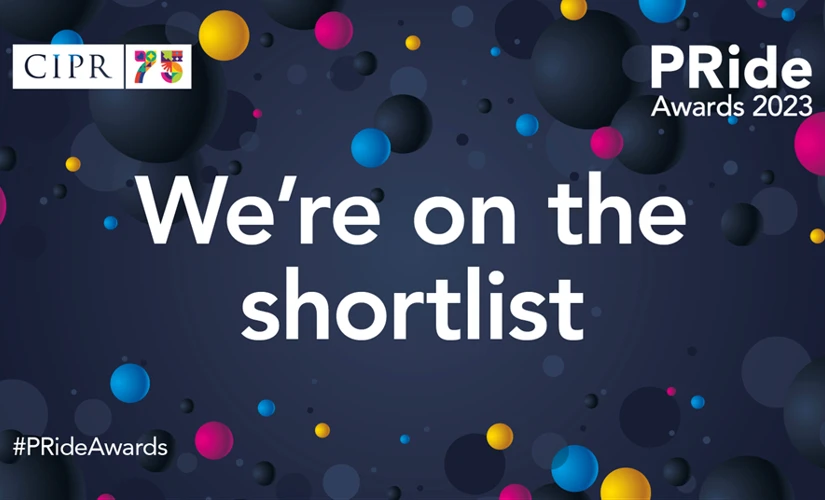 Skipton International's public relations campaign 'Driving Community Impact on a Small Island' has been shortlisted by the Chartered Institute of PR as a finalist in its annual PRide Awards.
This is the second consecutive year that Skipton has been shortlisted in the prestigious awards. The organisation is one of only two Channel Island companies to have made the cut, the other being Guernsey's Black Vanilla PR Agency.
The institute's PRide Awards recognise the outstanding work that's been delivered across the UK regions in the last 12 months. They give formal recognition of excellence and allow PR professionals to celebrate their achievements. The CIPR PRide Awards are open to any organisation, company or individual connected to, or working within, the public relations or communications industries and whose work was completed within the Awards regions across the whole of the UK.
Julie Todd, PR Manager at Skipton International's head office in St Peter Port, said: "I send my congratulations to everyone in the PR sector who has been shortlisted in the Chartered Institute of Public Relations PRide Awards. I'm absolutely thrilled that Skipton International has made the shortlist.
"Public Relations is not just about writing media releases. Campaigns need to have impact and be carefully planned, written and targeted. This campaign utilised a business visit to Guernsey by the BBC journalist and presenter Clive Myrie with a community aspect through a careers talk to local media studies students, and a fundraising event for a local charity.
"The success of Mr Myrie's 24-hour island visit and the ongoing benefit to the island was due to the research and planning undertaken months in advance by Skipton's PR team, in order to engage with the Guernsey public."
Jim Coupe, Skipton's Managing Director, said:
"I am delighted that our PR efforts have been recognised in what is considered the cream of UK Public Relations awards. Communications is an integral element of any organisation's success and at the heart of company strategy. Being compared alongside top UK organisations who employ numerous PR and communications personnel is humbling, and we are very much looking forward to the awards event."
The South of England and Channel Islands PRide Awards ceremony will take place on Thursday 5 October in Bristol.