14th May 2018
Skipton International expands in Guernsey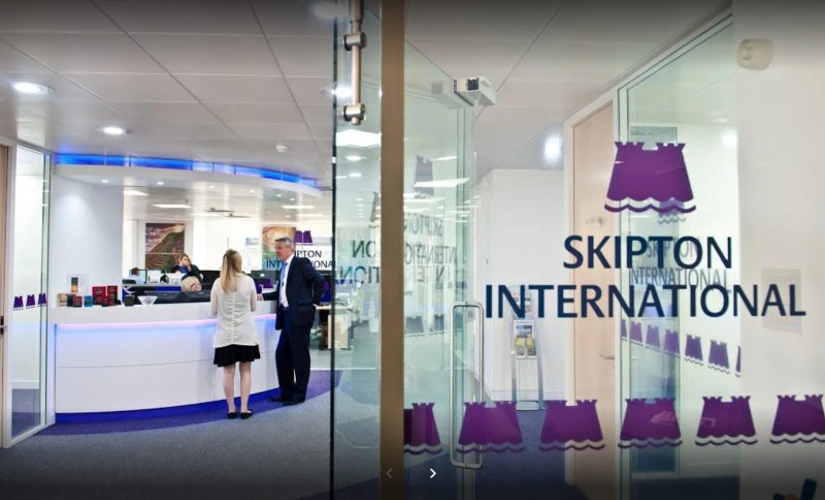 Skipton International is expanding its operations at Tudor House to accommodate its growing team. Following another successful year, the Guernsey bank will be taking over another floor for its business, increasing its office space by 75%.
The bank has continued to grow across the Channel Islands over the last three years, moving into the ground floor of Tudor House in 2016 and opening a new Mortgage Centre in Jersey last year. The Skipton offices in Guernsey will soon be on floor three of Tudor House, with its reception area, Customer Services and Banking teams remaining on the ground floor where customers are welcomed to pop in to service their accounts.
The Skipton team has grown by a fifth in two years, with over 50 Guernsey team members expected to be working for the bank by the end of the year.
Jim Coupe, Managing Director, Skipton International, said: "Expanding our office space will allow Skipton to grow and better meet the needs of our increasing customer base. Taking on another floor demonstrates our long-term commitment to Guernsey, to supporting more customers across the Channel Islands and to continuous improvements to our services to offer the Best Offshore Bank Accounts.
"Our business plan includes steady growth for our team and this new office space ensures that we can meet our long-term aspirations."  
As well as office expansion, Skipton has also invested heavily on improving its infrastructure. For example, £2.5 million is being invested upgrading Skipton's banking platform, making it easy for customers to save with the bank. As part of this project, a new online service is to be unveiled later this year, providing a secure portal for customers to open savings accounts and manage transactions.   
Skipton continually offer its customers market-leading interest rates on its range of flexible savings products, leading to it being regarded as a premier offshore bank. This is supported by the fact that the bank won Best Offshore Account Provider in the Moneyfacts Awards for the last two years. The Guernsey-registered bank offers a range of offshore savings accounts for Channel Island residents and British expats around the world.