9th Mar 2020
Skipton Big Ideas Launch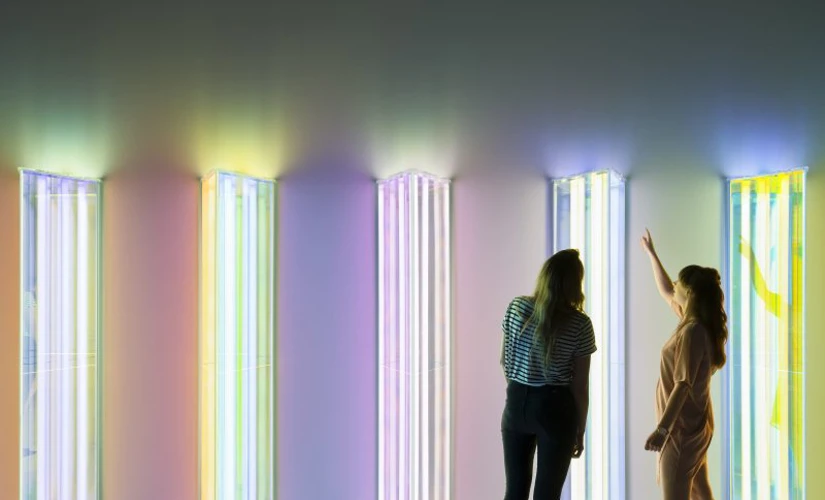 Skipton International is delighted to announce the launch of 'Skipton Big Ideas' for 2020, the latest project in its ongoing partnership with ArtHouse Jersey. Through the medium of art, ArtHouse Jersey will be working with local and internationally renowned artists to explore three topical themes of accessibility, sense of place and sustainability.
The event which promises to be a new multi-sensory, immersive art experience will look to transform St Helier's Town Church and its grounds into an ambitious and large-scale exhibition capturing the imagination of all islanders. Over 40 artists, architects and designers will all have the opportunity of interpreting the themes, drawing on all aspects of art from sculptural to textiles, projection and digital.
The exhibition will be open to the public from Thursday 15th - Thursday 29th October and will be supported by a series of interactive talks and workshops, events and performances. ArtHouse Jersey are particularly keen for this project to include the whole community and invite proactive and hopeful discussion in the face of huge environmental and societal challenges.
Following the release of its Sustainability Report for 2019, Skipton is proud to be supporting these important themes with the help of ArtHouse Jersey. Skipton's ongoing efforts to be a good corporate citizen and a sustainable Channel Island business are showcased through this event, allowing the bank to connect with the community in a meaningful and positive manner. 
Jim Coupe, Managing Director at Skipton International, said:
"As long-term partners of ArtHouse Jersey, Skipton International is extremely proud to support our amazing wealth of local creative talent whilst promoting the accessibility of art to all areas of the community. Having recently signed up to the UN's 'Support The Goals' initiative, we are particularly excited with the fresh angle of the Big Ideas proposition and in particular themes of sustainability and drive on community outreach. These are integral to our ethos and we look forward to seeing artists bringing them to life at this new take on an exhibition."
 This is the ninth year in which Skipton International has partnered ArtHouse Jersey in supporting local talent and community artwork.
Tom Dingle, Director at ArtHouse Jersey, said:
"We couldn't be happier to be announcing this far-reaching and fully interactive project. Whilst it is artistically adventurous it is designed to be truly inclusive, celebrating yet reimagining a beautiful public space that already sits at the heart of our community. This type of project is only possible with the support of visionary partners. Skipton International's commitment to the community and the projects that they support is exemplary. We are also truly grateful to the Dean and his team at St. Helier Parish Church for allowing us to use this extremely special place. We very much look forward to making further announcements about each aspect of this project and the range of brilliant partners that are involved."
Our media centre
If you are a journalist requiring more information about Skipton International please contact Julie Todd, PR Manager. Email your queries to Julie.Todd@skiptoninternational.com or call +44 (0) 1481 734002
Contact us