18th Apr 2017
Skipton Art Festival to celebrate Island Life through art for 2017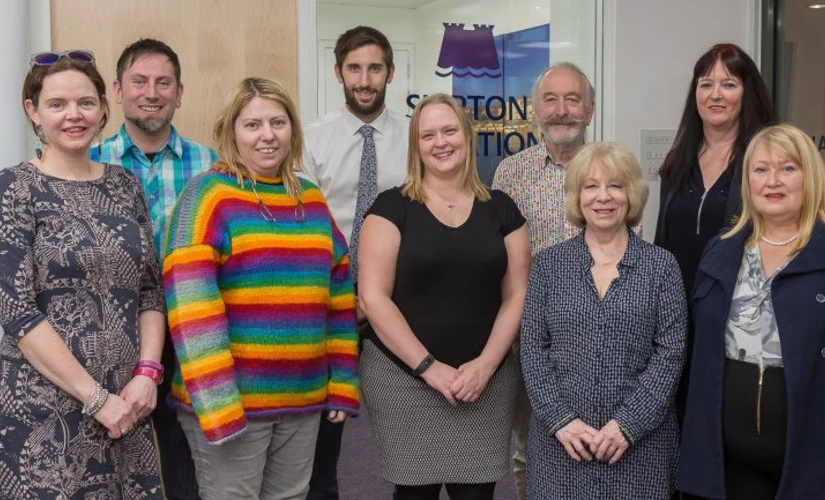 Skipton International is proud to announce its continued support for the Skipton Art Festival. Now in its third year, the festival celebrates Island Life through art for 2017.
Vivien Ferneyhough, Joint Coordinator and Deputy Chair of the Guernsey Art Network, said: "The continued support from Skipton International ensures the 2017 Skipton Art Festival will be another significant date in the diary for all artists, art lovers and visitors to our islands."
The programme of events has something for all art enthusiasts. From 1-31 August artists will be transforming the Inner Street of Market Buildings into a giant gallery, hosting an array of exhibits and putting on numerous workshops for Islanders to enjoy while they shop.
Frances Lemmon, Joint Coordinator and Chair of the Guernsey Art Network, said: "While the main exhibits are taking place at Inner Street we will also have free workshops, talks, walks and open studios across the Island. The festival encourages everyone to get involved and over the last two years it has been the catalyst for new ideas, artistic collaborations and has created artist networking opportunities."
Guernsey Art Network patron, His Excellency Sir Ian Corder, Lieutenant Governor of the Bailiwick of Guernsey, and Lady Corder, will be attending the Skipton Art Festival preview evening, with His Excellency formally opening the festival on 1 August.
Art for all
The 'Wall of Art' will be returning this year to mark the start of the festival. This non-curated free exhibition is open to all entrants. Artists are given free range on subject matter and are guaranteed that all artwork will be displayed, as long as the content is suitable.
'Island Life' is the theme for the second ongoing exhibition. Open to everyone, submissions can include three dimensional as well as two dimensional works in media of the artists' choice.
Judges for the 'Island Life' exhibition will be David Ummels of Arts for Impact, Jonathan Pettit of the Dandelion Project, Dee Shillingford, Head of Art at La Mare de Cartaret High School and Genevieve Langford, artist, art enthusiast, and owner of the Ziggurat Hotel.
Throughout the month there will also be a series of free adult and children's workshops held at Inner Street. This year the workshops are sponsored by Saffrey Champness with funds from their Rotary Walk.
Jim Coupe, Managing Director, Skipton International, said: "We are proud to support the Skipton Art Festival as it enters its third year. We wish the Guernsey Art Network every success for 2017 and look forward to seeing what our local artists produce."
Find out more
To find out more contact Vivien Ferneyhough on vivrexferneyhough@hotmail.com.
Don't forget to follow The Skipton Art Festival on Facebook and Twitter to find out about all the events coming up.