13th Aug 2019
Shetland ponies spread smiles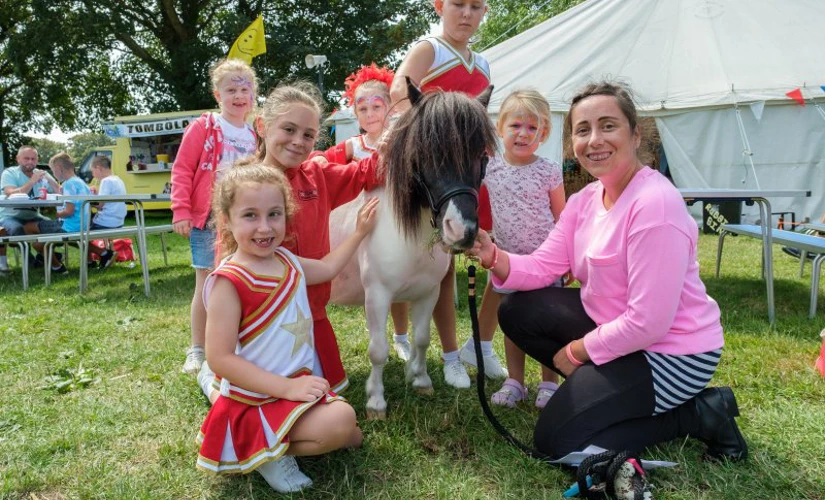 A successful application to the Skipton Community Fund has allowed Sophie Veron to launch her therapy pony venture, Sophie's Smile Ponies. You can now find Sophie's miniature Shetland ponies visiting communities and schools across the island as she aims to perform sensory work and provide equine facilitated learning.
£1,500 was granted to Sophie's Smile Ponies to cover the costs of the launch of the initiative, helping her to realise a lifelong dream. Sophie has owned Shetland ponies since the age of 18 and turned her love for animals into a career as a veterinary nurse at Isabelle Vets.
Sophie said: "This generous contribution from the Skipton Community Fund has really made a big difference to getting this venture off the ground. With their support I am now able to cover transportation costs for the ponies, insurance and spread the word more widely to allow all ages to enjoy these animals. 
"My aim is just to make more people smile. I truly believe that interacting with the ponies can help with mental health, behavioural issues and concentration. They have always brought me so much joy over the years."
Sophie has already visited nursing homes, Le Murier School and many private functions and hopes that she will be able to return to schools across the island in the new school year.
The Skipton Community Fund was created to assist those smaller charities that may often be overlooked when seeking external funding. The Channel Island bank looks to shine a light on these not for profit projects which will ultimately benefit the community and enrich the islands in which they operate. For more information or to apply to the Skipton Community Fund.
Our media centre
If you are a journalist requiring more information about Skipton International please contact Julie Todd, PR Manager. Email your queries to Julie.Todd@skiptoninternational.com or call +44 (0) 1481 734002
Contact us