23rd Jun 2015
Artists chosen for Skipton Art Festival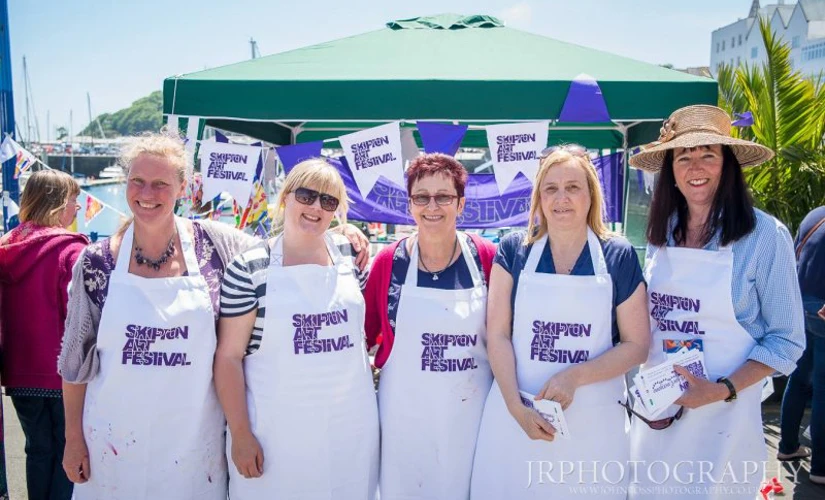 Guernsey's leading arts experts have judged over 80 works of art submitted for the new Skipton Art Festival Open Exhibition, choosing 37 outstanding pieces to be exhibited at the end of July.
The judging panel included: Jean-Christophe Godet (Founder and Artistic Director of Guernsey Photography Festival), Jay Aylmer (Managing Director of The Potting Shed and Director of The Creative Industries, Guernsey) Liz Adams (Artist and Art Teacher) and Rex Ferneyhough (Sculptor and Retired Technical Officer Guernsey Museums and Art Gallery)
Skipton Art Festival Open Exhibition curator, Bridget Spinney said the chosen works will be exhibited alongside The Wall of Art, which sees a piece of work from every one of the more than 100 artists registered for the event, 'There was a real buzz as the artists delivered their works to be judged for the Open Exhibition, it was a difficult job for the judges as the works were so varied in theme, medium and technique, but the end result is a fantastic body of art which is going to be a real feature in the Skipton Arts Festival.'
The Skipton Art Festival Open Exhibition takes place from Friday 31st July to Sunday 9th of August 11am-4.30pm at the Longport Group building, St Peter Port. The Art Festival has eight exhibition venues and seven Open Studios confirmed. Artists range from abstract and calligraphy to tattoo and watercolour. There will also be multi-media installations, face painting and sculptors.
 Jim Coupe, Managing Director of Skipton International said: 'This festival is shaping up to be a really exciting event for Guernsey, showcasing the island's artists to locals and visitors alike. The Open exhibition is going to be a highlight with some really original pieces. It's a great opportunity for the island and there's still the chance for artists and people who enjoy art to get involved.'