2nd Oct 2017
Pub teams urged to enter Skipton Swimarathon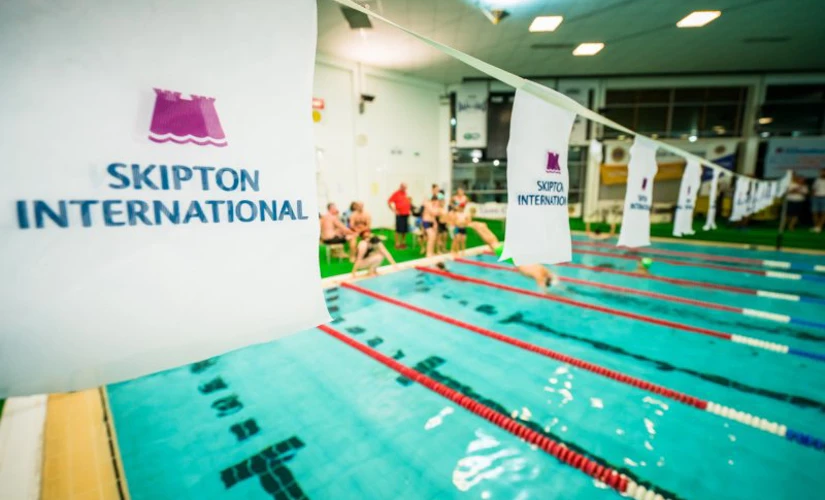 The organisers of this year's Skipton Swimarathon would like Island pub-goers to represent their local in this week's fundraising spectacular. They would also like social clubs and other voluntary organisations to join in the fun.
Over 230 teams have already entered this year's Skipton Swimarathon from all walks of Island life, including schools, the media, businesses, sports clubs, the States and youth organisations. There are also a number of family teams taking part.
Skipton Swimarathon chairman Nick Guillemette said: "Although the response this year has been phenomenal, there are a few lanes waiting to be filled so Islanders wanting to support an essential Island project – to refurbish Guille-Allés' Children's Library – or just take part in a fun and lively community event, can enter now by visiting www.swimarathon.org.
"We've had quite a few clubs and associations taking part but let's have more pubs and social clubs joining in. They are natural places for Islanders to socialise together and I know many do a lot of good work for charity. Why not try a new form of liquid refreshment!"
The 41st Skipton Swimarathon begins on Wednesday and concludes on Sunday. There are slots available on Wednesday, Friday and Saturday evening. The 7 pm and 8 pm sessions on Saturday should be particularly entertaining as these are reserved for teams wearing fancy dress or generally not taking their lap count too seriously.
Aaron Walden, Commercial Manager of Skipton International, said: "Last year, teams swam over 700 km worth of laps and raised £55,000 for over 40 charities. This year, let's see if we can break that record in support of the Children's Library Project. The Skipton International Team will be diving into the pool again and we would invite as many people as possible to sign up and participate." 
The Swimarathon is organised jointly by the Lions' Club of Guernsey and Guernsey Round Table, and sponsored by Skipton International. In addition to the main event at Beau Séjour there is Swimarathon At Large, which is already taking place in school pools around the Island.