1st Nov 2022
Promotions at Skipton reflect Commitment and Dedication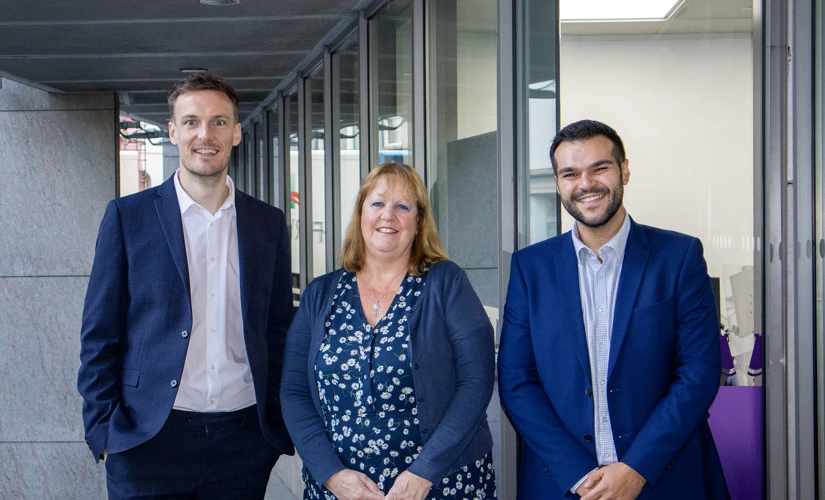 Skipton has announced three promotions: Shane Konken has been promoted to Senior Customer Services Manager; Adam Stone-Gomes becomes Compliance Officer and Nominated Officer; and Kate Le Prevost is now Assistant Manager, Mortgage Sales and Business Development.
Mr Konken joined Skipton in 2016, spending over four years in mortgage sales before switching to the savings team in 2020 in the role of Customer Services Manager.   Previously he was Operations Manager for a decade at a local online retailer.
He commented: "Leading a dynamic team to help assist a range of customers such as High Net worth, Corporate Entities or vulnerable customers comes with its challenges and rewards. I am very lucky to be surrounded by hard working and dedicated staff who go the extra mile with every client they assist.
"Never have I been refused a personal development opportunity.  All of my mortgage qualifications as well as my recent acquisition of the Diploma in Leadership and Management from the Chartered Managers Institute have all been funded by Skipton."
Mr Stone-Gomes previously worked at Barclays as a Senior Analyst, specialising in anti money-laundering investigations, fraud, payments, and complaints, working in a pan island capacity. He has been employed at Skipton for two years.
He said: "I work with a great bunch of people and Skipton as a firm is willing to invest in you as an employee to better your skillset by supporting with training costs and development."
Mrs Le Prevost has vast experience within the finance industry, having worked with both NatWest and Butterfield prior to Skipton, where she has been for almost ten years.
She commented: "My role involves building external, long-term relationships, and that's something I love to do. Helping customers onto the housing ladder is such a rewarding experience and this promotion is the icing on the cake."
Skipton's Managing Director, Jim Coupe, said of the promotions:
"These promotions reflect the commitment and dedication shown by Kate, Shane and Adam within the business, and it is a pleasure to recognise them."
Our media centre
If you are a journalist requiring more information about Skipton International please contact Julie Todd, PR Manager. Email your queries to Julie.Todd@skiptoninternational.com or call +44 (0) 1481 734002
Contact us