14th Feb 2020
Skipton supports Project Linus in donating blanket 'hugs'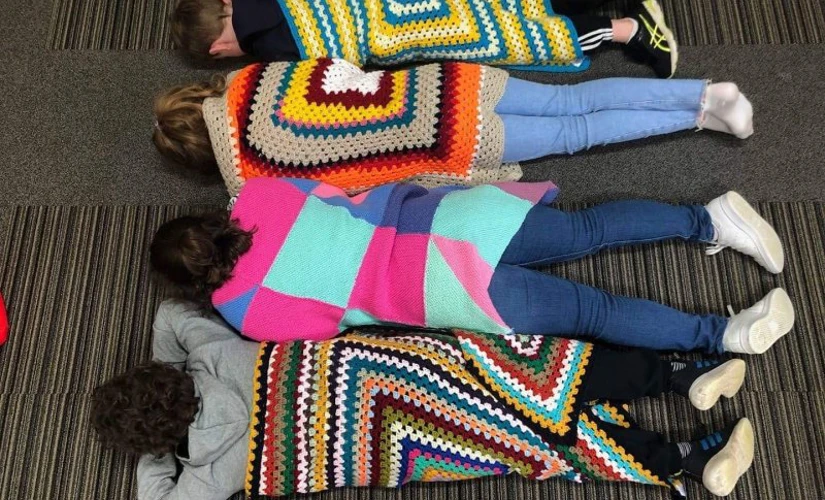 Vulnerable children will be provided with a year's worth of blanket 'hugs' thanks to a donation from the Skipton International Community Fund to Project Linus. The project offers a comforting 'hug' in the form of handmade blankets to local children who are seriously ill, bereaved or traumatised.
The Community Fund donated £1,000 to Project Linus which will go towards purchasing the wool and fabric needed to make the blankets. A group of volunteers knit, crochet and sew the blankets and throws for the children.
Sarah Jordan from Project Linus, said: "The making, giving and receiving of these blankets benefits children in need of a hug as well as their families. It also has a positive impact on our incredible volunteers, some of whom are elderly or alone and take joy in knowing that they are making a difference. We are so grateful to Skipton for this donation which will enable us to bring comfort to even more children this year."
Aaron Walden, Commercial Manager of Skipton International, said: "We are delighted that the Community Fund will help Project Linus provide a year's worth of blankets to children in need. The project does excellent work in bringing comfort to vulnerable children and their families, as well as the volunteers who give up their free time to craft these handmade blankets."
The blankets are donated through schools, nominations by individuals, children's homes and Robin Ward at the hospital.
Our media centre
If you are a journalist requiring more information about Skipton International please contact Julie Todd, PR Manager. Email your queries to Julie.Todd@skiptoninternational.com or call +44 (0) 1481 734002
Contact us