16th May 2018
Programme announced for this year's Skipton Open Studios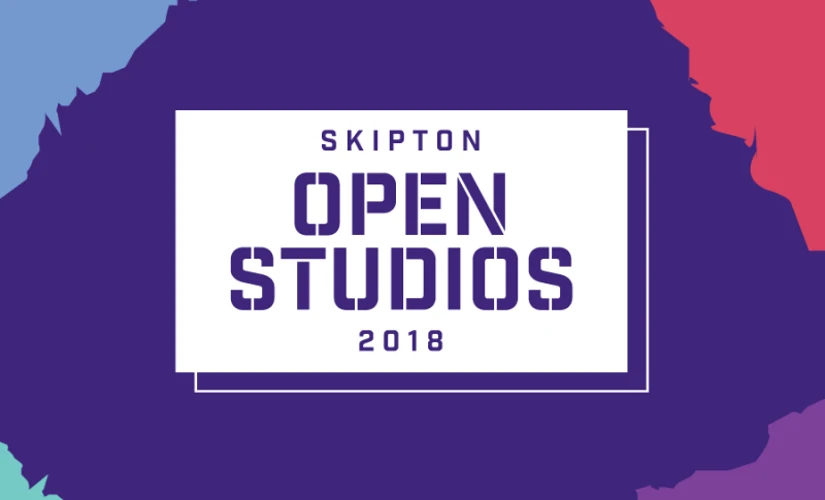 ArtHouse Jersey are pleased to announce the artists and events to be featured for this year's Skipton Open Studios. Returning this summer for its 9th year, the event celebrates and promotes Jersey's diverse creative community of artists and makers. The Skipton Open Studios will provide visitors and Islanders exclusive access into artists' working studio spaces including that of Jane James, Little River Pictures, Matt Falle and Lucy and Rosemary Blackmore.  
Over 70 artists will be taking part in the two-weekend event which will include workshops for all ages, street art tours, pop-event events and parties. As well as welcoming visitors through the doors to their private homes and studios, artists will also be grouping together to display their work as part of pop-up exhibitions at 10 and 20 Commercial Buildings, La Folie Studios, the Frances Le Sueur Centre and in a number of Jersey's unique historic properties such as Moulin de Quetivel Mill.
Familiar faces returning to the event will include Lisa Le Brocq, June Gould and Nick Romeril, who will be using the art event to showcase new work from his recent residency on board a Navy ship in the Antarctic. Many first timers will also be exhibiting including Danny Richardson, Pia Malmstrup and Rian Hotton. The event will also provide an opportunity to view the work of Ian Rolls at his new gallery at the recently restored Foot Building on Pitt Street.
ArtHouse Jersey will also be running a unique ten-day 'takeover' of the former police station in the Royal Square, Piquet House, as the epicentre for the Skipton Open Studios. Piquet House will home several artistic projects and a number of pop-up events, such as the 'Who Am I?' project and 'Story Exchange' curated by Sarah Taylor. The 'Who Am I?' Project lets anyone try their hand at creating a collage 'portrait' of themselves to express their unique identity. Inspired by the BBC's Listening Project, 'The Story Exchange' installation involves Sarah Taylor interviewing local artists and their stories will be archived as part of a growing collection of Jersey voices.
In the run up to the event, St Helier will welcome the continuation of the Mural Project, coordinated by local artist Ben Robertson (aka BOKRA). This will see ten new murals pop up around St Helier's streets over the next two months, paving the way for Jersey's first ever Street Art Tour. The programme of events will also include a unique supper-club experience, a Food Styling and Photography workshop and a Drink and Draw night at Project 52, where participates can have a go at human figure drawing.
Alice Bravery, Producer at ArtHouse Jersey, said: 'We've grown the programme of Skipton Open Studios to include projects that will really appeal to a wide cross section of our island and its visitors. We're thrilled that so many new artists have decided to take part in Open Studios this year, it is a testament to the artistic community that an event of this scale can take place across such a broad spectrum of mediums. For visitors, there's simply no better chance to get a sense of the genuine cultural character of the Island."
Aaron Waldon, Commercial Manager, Skipton International said: "We have supported ArtHouse Jersey for many years now as their community arts events bring Jersey to life and are something the whole island can become involved with. Extending the scope of artists able to participate in this year's Open Studios will no doubt bring new energy to the event and more importantly provide a larger platform to showcase local talent."
Venues including The Harbour Gallery and CCA International will also be presenting the work of selected local artists as part of the art celebration. Participating studios and creative spaces across the Island will be free for the public to visit during the event. Directories detailing all artists and events will be available from early June. 
Key Dates
Open Studios weekend one – Saturday 23 June – Sunday 24June, 10am-5pm.
Open Studios weekend two – Saturday 30 June – Sunday 1 July, 10am-5pm.
Picquet House Takeover – Saturday 23 June – Sunday 1 July, 10am-5pm daily.
Special events:
Food Styling and Photography workshop – Sunday 24 June
Street Art Tours – Tuesday 26 June and Thursday 28 June
'Food As Art' Pop up Kitchen – Wednesday 27 June
Drink and Draw – Friday 29 June