2nd Mar 2017
Three new management positions at Skipton International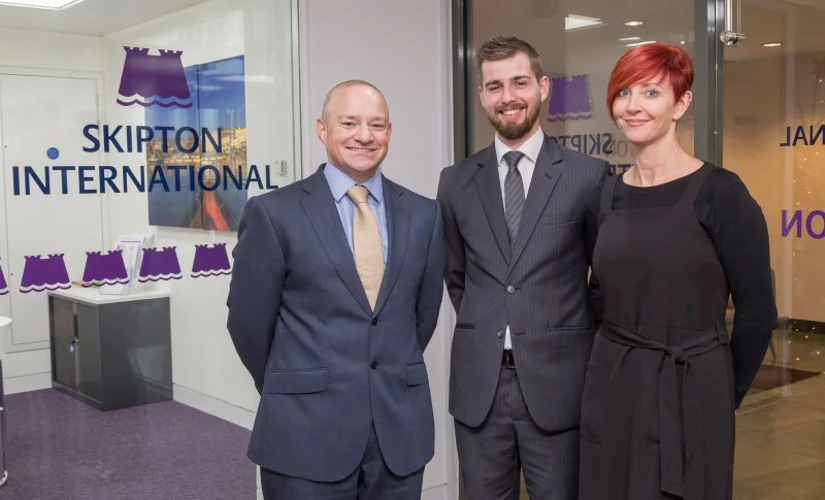 Award-winning bank, Skipton International, welcomes three new team members to take on managerial positions to meet the growing demands of mortgage and banking services in Guernsey.                                       
Max Hamon joins the company as a Finance Manager, Ju Francart as Banking Manager and Dan Boylett as IT Manager.
In the past three years, Skipton's team has grown by 50% and the Guernsey registered bank now employs over 45 people on the island.
The new team members will develop Skipton's services and systems to ensure they are the most effective and efficient for customers and the Skipton team.
Jim Coupe, Managing Director, Skipton International, said: "At Skipton, we are careful about who we hire. Max, Ju and Dan share the same customer-focused philosophy that we value. Since joining us at Skipton, they have become excellent additions to our team."
Dan will help develop Skipton's information technology use, including the new online savings platform, undertaking a critical overhaul of the core banking systems. Ju and Max will be pivotal in implementing these new systems and improving our propositions.
With over 20 years' experience in the IT sector, Dan's skills in IT management, project management, supplier management and service delivery will be an excellent asset to Skipton.
Dan said: "Working for an organisation like Skipton will allow me to make a meaningful contribution to the customer service provided. I enjoy being able to identify potential opportunities, then working out how best to realise them."
Skipton is one of Guernsey's largest providers of new residential mortgages, and has a fast-growing expat mortgage business, providing buy-to-let mortgages for British expats who wish to invest in the UK.
Ju has taken on a succession role at Skipton. With over 15 years in the finance industry, Ju has taken up the role of Banking Manager
Ju said: "This role is a natural progression from my previous position, and it's an exciting time to be at Skipton. I look forward to the challenges ahead with the implementation of the new banking system, so both the team and the customers will have an even better experience. "
The new secure online portal, planned to launch in late 2017, will allow customers around the world to access their savings accounts 24 hours a day. This will be in addition to existing channels, which include telephone, by post, and for local customers, visiting the Guernsey office.
For the last seven years, Max has worked in audit giving him invaluable exposure within the finance industry. He looks forward to the challenge of working in a new environment.
Max, said: "My new role lets me see the banking industry from a different angle with new challenges.  I have a great opportunity to make a real contribution to the controls and reporting processes here at Skipton using my previous experience with managing and analysing data.  A major project for me will be the change in core banking system, where I will be helping all stakeholders get what they need from our new system."