6th Jan 2017
New Chairman and Treasurer for 2017 Skipton Swimarathon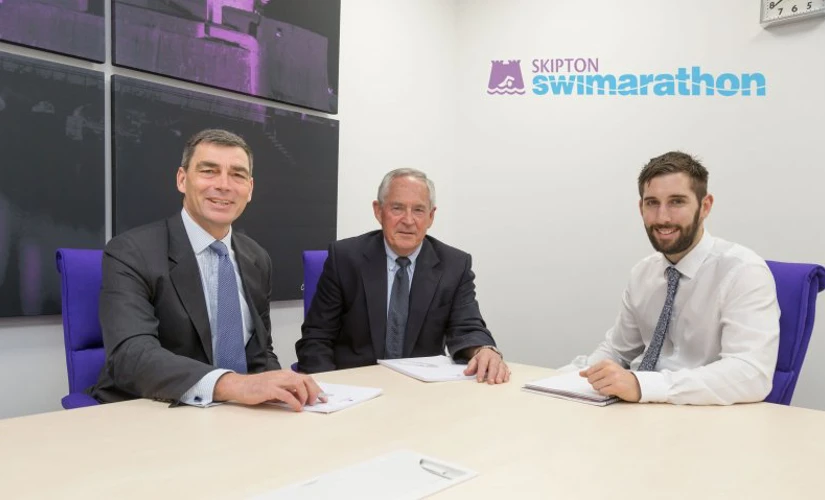 Founding member of the Swimarathon, Nick Guillemette, has accepted the role of 2017 Skipton Swimarathon Chairman. He is joined as Treasurer by Ian Atkinson, a former President of the Guernsey Round Table.
Nick has a long history with the Skipton Swimarathon dating back to 1976 when he was Chairman of Fundraising for the Guernsey Lions Club. He worked with the States Recreation Committee, who was building Beau Sejour at the time, to coordinate the first ever Guernsey Swimarathon.
Nick Guillemette, Chairman of the Skipton Swimarathon, said: "For me this is a big circle. 40 years has gone by and I've got some catching up to do, but I can't wait to get back into the thick of the Swimarathon. Having been there at the birth I feel like a proud grandparent who's now got the task of keeping an eye on the proceedings!"
Since the Swimarathon began, Ian has entered almost every year, frequently taking to the pool more than once to support teams. He has helped the event in a variety of roles such as lap counting, sponsorship counting, or promoting the event as Round Table President in 2000/2001. In his role as Treasurer, Ian hopes to increase event participation and fundraising.
Ian Atkinson, Treasurer of the Skipton Swimarathon, said: "I became treasurer to actively serve the Guernsey community and reconnect with the Swimarathon because of my historical link to Guernsey Round Table as a past President. I hope to continue the good work of Mark Colver to ensure good financial governance and hopefully assist in increasing event participation and fundraising."
Aaron Walden, Commercial Manager, Skipton International, said: "It is great to welcome Nick and Ian to the Skipton Swimarathon team. I look forward to working with them and learning about their Swimarathon experiences."
Skipton Swimarathon is organised jointly by the Lions Club of Guernsey and Guernsey Round Table, and is sponsored by Skipton International.