23rd Dec 2016
New board member at Skipton International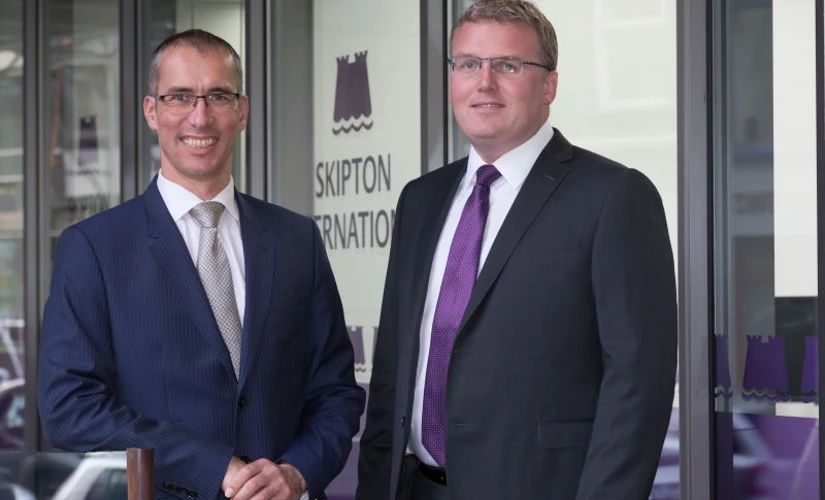 Skipton International will be starting the new year with a new board member.
Jonathan Dell, Director of Finance, Risk and Compliance at Skipton International, has been promoted and joins the board as its second executive director.
Since joining Skipton in 2003, as Financial Controller, Jonathan has held responsibility for all aspects of finance, risk management, compliance, and HR. Since then he has been hugely involved in the company's amalgamation with Scarborough in 2009, and the move to new premises in April 2016.
Jonathan has a Masters in Corporate Governance and is a Chartered Secretary – qualifications he obtained through studying locally with the GTA University Centre.
Jonathan said: "I'm delighted to join the board and to continue to help Skipton with the financial aspects of its business governance, growth, and development.
"This has been a very exciting time to work with Skipton, and as the company invests in a new core banking system, and enters a new phase of growth, I am looking forward to working closely with other board members to help Skipton reach the next stage."
In December 2016 Skipton celebrated reaching £1 billion of mortgages, including £500 million of loans in Jersey, and £100 million of expat buy-to-let loans. The Guernsey-registered bank launched the expat mortgages in 2014, and has been offering residential mortgages in Jersey since 2005, and in Guernsey since 2002.
Earlier this year Skipton moved into new offices in Guernsey to accommodate growing staff numbers – the company, which is also Guernsey's Business of the Year, has grown its team by 50% in the past three years. Over the next year Skipton is developing a new online saving system, and replacing its existing core banking system for offshore savings customers.
Ian Cornelius, Chairman, Skipton International, said: "Jonathan has been with Skipton for over 13 years and brings a vast amount of expertise, in particular in finance, risk management and compliance to the board".
Skipton International won Best Offshore Account Provider 2016 at the Moneyfacts Awards; the third time Skipton has won a Moneyfacts Award, and the bank has been commended, highly commended, or has won an award for the past seven years.