25th Jun 2020
Loyalty recognised at Skipton International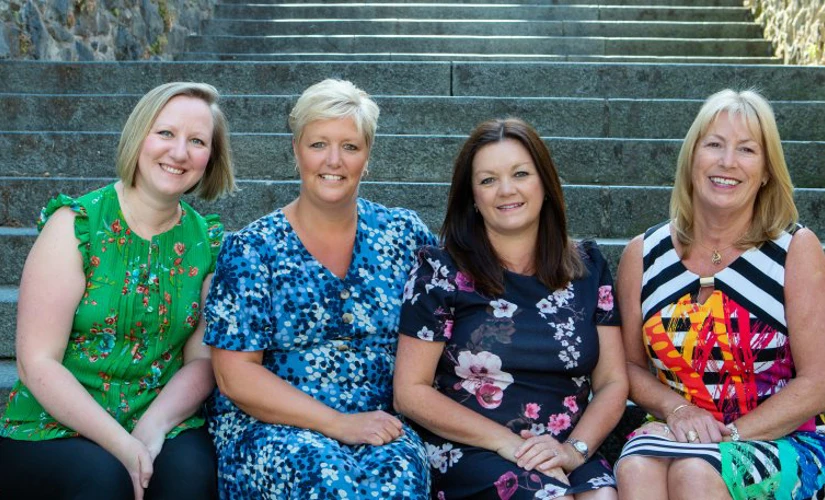 Members of staff at Skipton International in Guernsey are celebrating special achievements.
Jean Whalley, Senior Mortgage Administrator, has recently surpassed 30 years with the award-winning savings and mortgage bank, whilst Annette Wales, HR and Office Manager has been with Skipton for 25 years. In addition, Lisa Bourgaize, who works as a Mortgage Administrator, reached 27 years in March, and Nicola Green, Assistant Finance Manager, has been employed for nearly 20 years.
Skipton International was formed in 2009 following the amalgamation of Skipton Guernsey and Scarborough Channel Islands. The bank is now one of the largest providers of new residential mortgages in the Channel Islands and currently has some of the most competitive savings accounts in the offshore market.
The Guernsey regulated savings and mortgage bank already has a reputation in the Channel Islands as a great place to work - over 25% of the current staff have been at the business in excess of ten years and the staff numbers have doubled in that time.
Jean said: "My first role was as Banking Administrator. In 2003 I moved into the mortgage team as a Mortgage Administrator and then got promoted to Senior Mortgage Administrator. I've been given numerous opportunities to develop my skills and knowledge and I love helping our customers to achieve their home owning ambitions.  I feel incredibly fortunate to have worked for Skipton and have made some lifelong friends along the way."
Annette commented: "There is a real spirit of support and generosity at Skipton. I first joined Skipton as Personal Assistant to the Managing Director, and am now the HR and Office Manager. Skipton is a great place to work. I've enjoyed helping the company grow from just 12 people to 66, and really enjoy watching people thrive in their roles."
Jim Coupe, Managing Director, praised all four for their incredible long service records:  "At the very heart of Skipton is the people who work here. Without the dedication of talented staff such as Annette, Jean, Lisa and Nicola we couldn't be as successful as we are. Skipton is grateful to them for their dedication and I wholeheartedly congratulate them on their long service."
For the latest career opportunities at Skipton International, visit www.LINK.com.
Our media centre
If you are a journalist requiring more information about Skipton International please contact Julie Todd, PR Manager. Email your queries to Julie.Todd@skiptoninternational.com or call +44 (0) 1481 734002
Contact us