15th May 2019
Renowned London muralists to inspire local schoolchildren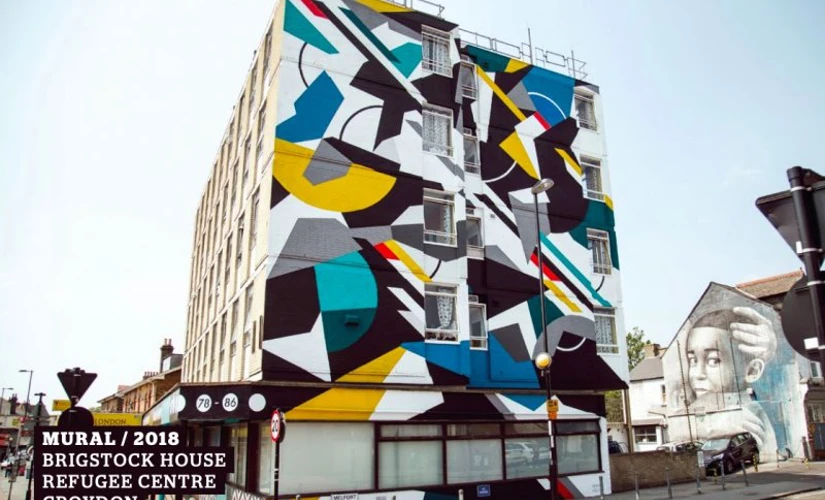 ArtHouse Jersey has partnered with London-based mural collective Wood Street Walls to invite two international artists to create new murals for Grainville and Le Rocquier schools inspired by the creativity of local students.
The 'Skipton School Mural Project, produced by ArtHouse Jersey,' sees artists work together with schoolchildren to develop up to 15 different murals at schools across the island. The project, sponsored by Skipton International, aims to inspire young people to engage with art and create murals with lasting impact for the Jersey community.
As part of the project, ArtHouse Jersey has commissioned two London-based artists to take part. Matt Dufour and Marc McClure, both of whom are nationally renowned for their previous work, will run workshops with Grainville and Le Rocquier school students in May and June.
ArtHouse Jersey approached the organisers of Wood Street Walls when they became aware of some of the fantastic projects they had successfully delivered in London. In good news for Jersey practitioners, ArtHouse Jersey have secured the opportunity for two Jersey artists to travel to London to create murals in the Walthamstow area. It is hoped that this will provide an exciting opportunity for Jersey talent to showcase their abilities outside of the island.
Thomas Dingle, Director, ArtHouse Jersey said:
"It was clear from the moment we approached Wood Street Walls about the project that we share a similar perspective on commissioning professional artists to create new works of public art. They work very closely with local people in Walthamstow, including children, the elderly and other specific groups, to engage them throughout the creative process. Their murals never feel imposed and are something that residents can feel proud of, while visitors get a very genuine impression of the character of the community. We are delighted to partner with Wood Street Walls to secure Matt and Marc's participation in our project, as it's a great opportunity for artistic exchange between Jersey and London."
Aaron Walden, Commercial Manager at Skipton International, sponsors of the project said:
"We are very proud to be sponsoring this project, the murals created by these artists will leave a lastly legacy on our island. Art is a great way to bring the community together, communicate a powerful message and to inspire the next generation to explore their creative talents. We are very excited to see the results of the project and how they are received by the schools."
Skipton International aims to add value back to the local community through sponsorships of the Skipton Swimarathon in Guernsey and the Skipton Art Series in Jersey, In addition, the bank supports local non profit organizations through the Skipton Community Fund. 
Picture: Mural by Mark McClure
Our media centre
If you are a journalist requiring more information about Skipton International please contact Julie Todd, PR Manager. Email your queries to Julie.Todd@skiptoninternational.com or call +44 (0) 1481 734002
Contact us