9th Apr 2019
Skipton International's 10th Anniversary supports Liberation Day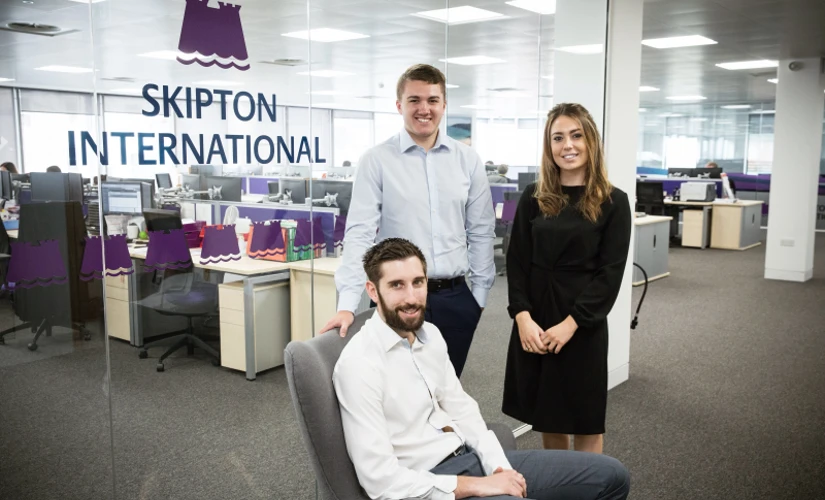 With one month to go until Liberation Day 2019, organisers are pleased to be able to announce another local business who have joined the team as Hero Sponsors.
Skipton International are not only celebrating their 10 year anniversary this year, they are also proud to be in the second year of their Skipton Community Fund,  which goes solely towards supporting non-profit organisations in Guernsey and Jersey.
The fund has been increased this year to celebrate their milestone anniversary, which has allowed them to be a part of Liberation Day and support the celebrations as a proud Island business.
Aaron Walden, Commercial Manager at Skipton International is pleased to confirm the sponsorship; "Our first year of the Skipton Community Fund was a great success, and we were able to work with many local non-profits, across the Islands. This year, we wanted to do more, and have therefore increased the total budget to £30,000 due to it being our 10th anniversary."
"Liberation Day is a huge part of Guernsey's history, so we are pleased to be able to support and be a Hero Sponsor for 2019. The day is a perfect example of Guernsey as a community, and we're looking forward to another successful year celebrating our Island."
Nikki Symons, Head of Marketing and Events, Sport and Culture said "The news that Skipton International have joined us as a Hero Sponsor is brilliant, and we're pleased that they will be working with us to help make the day as great as possible."
There is still time to become a 'Hero Sponsor' with loads of activities and entertainment up for sponsorship, so if you are interested in supporting Guernsey's national day please get in touch with Sally Hart on 240277 or 07781 109271.
In addition to supporting the Liberation Day Celebrations the Skipton Community Fund also provides support to smaller charitable projects across the Channel Islands.
Our media centre
If you are a journalist requiring more information about Skipton International please contact Julie Todd, PR Manager. Email your queries to Julie.Todd@skiptoninternational.com or call +44 (0) 1481 734002
Contact us