20th Feb 2023
Internal restructure and expansion results in Skipton promotions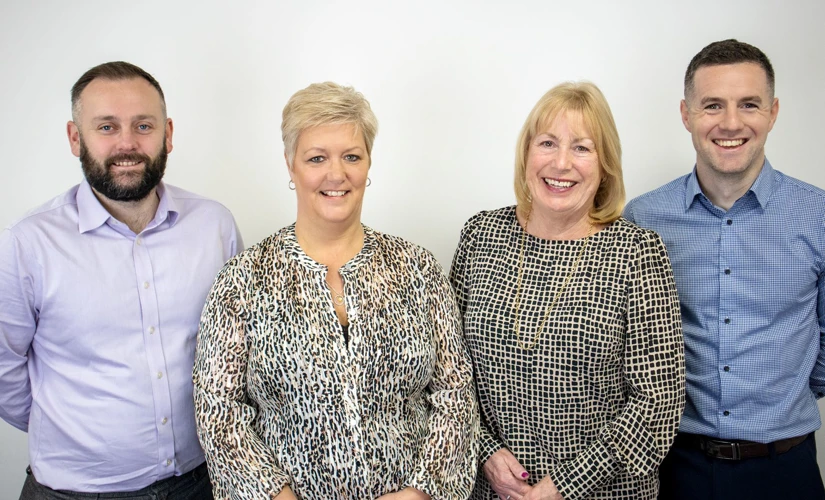 Skipton has announced a number of promotions in its Guernsey Head Office due to a considerable increase in mortgage business. Along with increased regulation in the mortgage markets, Skipton has reviewed the business and restructured its Credit and Mortgage Services teams.
The bank is promoting a number of internal staff to more senior positions and the following have been announced:
Tom Pattimore is to be promoted to Assistant Manager in the Credit Team. Tom has played a significant part in the launch of Skipton's new Limited Company offering and is a popular team member. Tom will lead what will become the bank's specialised lending team dealing with Limited Company lending, interest-only cases and other less straightforward and challenging mortgage applications. David Luker will manage the team within Credit dealing with the volume 'standard' applications for the UK and CI.
Jean Whalley is to be promoted to Assistant Manager in the Mortgage Services Team. Jean is a long standing and key member of the Mortgage Services team who consistently demonstrates customer focus and attention to detail. Jean will lead a team looking after Channel Island mortgage customers. John McLoughlin will lead the UK Buy-To-Let team within Mortgage Services.
To support John and Jean two Senior Mortgage Services positions will be created with the promotion of Lisa Bourgaize and Damian Larkin.
Jim Coupe, Skipton's Managing Director, said:
"I heartily congratulate Tom, Jean, Lisa and Damian on their worthy promotions. Each has been with Skipton for a number of years and shown commitment and dedication. I am confident this new structure will lead to a smoother expansion and a clearer path in helping people achieve their property-owning goals."