4th Jul 2010
Olympic hopeful Ian Powell joins Skipton Swimarathon as Ambassador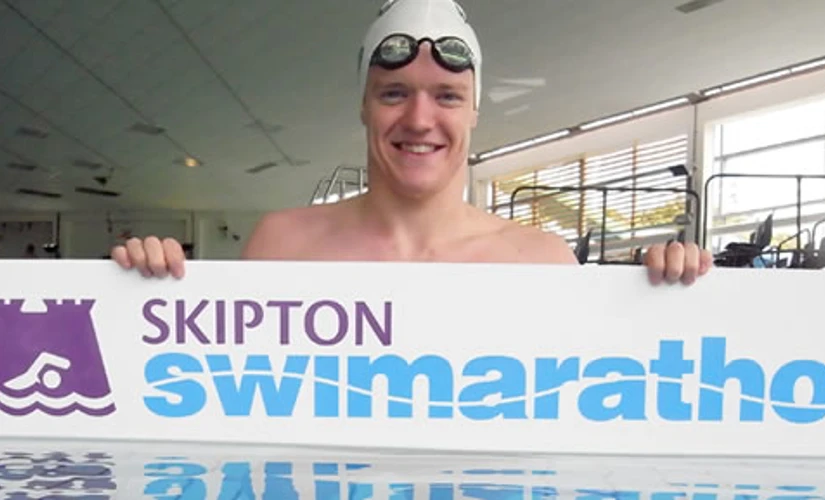 The Skipton Swimarathon Committee is delighted to announce that Olympic hopeful Ian Powell will be joining this year's Skipton Swimarathon as the event's official Ambassador. The 25 year old Olympic championship swimmer is Guernsey born and bred and has been a keen swimmer since the age of three. As Ambassador to the Skipton Swimarathon, his role will be to help communicate the benefits of swimming and encourage people to sign up to this year's event and so raise funds for local good causes.
The Skipton Swimarathon (www.swimarathon.org), now in its 35th year, is organised by the Guernsey Lions and the Guernsey Round Table, and sponsored by Skipton International is one of the island's oldest charity events. Set to take place this year at the Beau Sejour Centre from 6-9 October, the event raises funds for good causes in Guernsey and is a permanent fixture in the island's charity events calendar. An appeal went out in May of this year to the people of Guernsey to come up with suggestions for the event's primary fundraising beneficiary, so this year's recipient will be announced soon.
Ian's background made him an ideal candidate for the job. He started swimming at the age of three at the Beau Sejour and went onto Swim School at the age of five, and then into Barracudas at the age of 10. Over the last 10 years, Ian has won several swimming medals at the Island Games and has competed in the Commonwealth Games, together with several other national and international competitions. In this year's Island games, he won seven gold and three sliver medals and smashed six Island Games records. Next year he will be taking part in the Olympic trials, for which he hopes to represent the UK. His talent is so exceptional that he won a scholarship to the Florida State University, where he trained for six years. He is currently training in Stockport in the run up to the Olympic Games.
Commenting on his new role, Ian said: "I am delighted to have been invited to be the Ambassador for this year's Skipton Swimarathon. I started my swimming at Beau Sejour so I have a real attachment to the place. Guernsey is my home, and this is such an important event here, I am delighted to support it in any way I can. My role will be to encourage kids and adults alike to get involved this year and raise funds ? swimming is so good for you, not only for your general fitness, but it's great fun with family and friends too. I also want to stress the importance of goal setting, and how exercise can really help in other areas of your life too."
Jeff Kitts, Swimarathon Chairman said: "We are so fortunate to have Ian helping us out this year. He has a fantastic track record in swimming and we wish him the best of luck for the Olympic trials next year. His dedication and enthusiasm will be a real boost to this year's event. I am sure he will be a huge asset."
Entering the Skipton Swimarathon
Go to the website www.swimarathon.org to enter and remember, teams of 4 to 8 are invited, swimmers can get together as family groups, friends, from clubs, schools and of course company teams are most welcome.