9th Feb 2011
Guernsey house prices resume upwards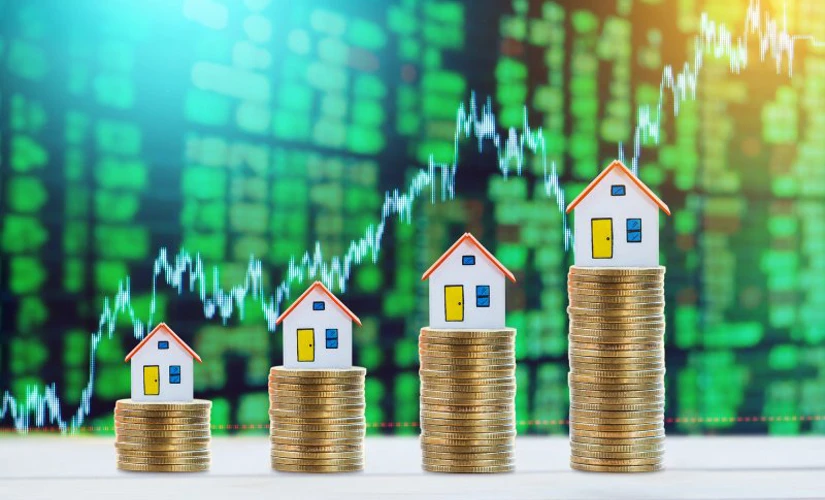 Guernsey property prices rose by a healthy 4.7% on average during the fourth quarter of 2010, according to data released this month by the Guernsey States. Year on year, prices rose by 13.1%, a figure which is comfortably ahead of inflation. Local market transaction volumes declined slightly during the quarter, dropping below 200 for the first time since the start of 2010, but this may be in part have been due to seasonal factors.
The average price of a house in Guernsey has now risen to £396,500, a healthy 20% higher than the position 12 months ago and an increase of 5.7% on the last quarter. At the same point last year, average values stood at £330,500.
Commenting on the latest Guernsey housing data, Nigel Pascoe, Director of Lending for Skipton International, the Guernsey and Jersey mortgage specialists said, "This quarter, we have seen further solid gains in values, albeit against the background of slightly lower sales volumes. Average prices have now risen in the last three quarters consecutively, which suggests confidence has returned to the market."
There were a total of 192 transactions in the period, consisting of 174 local market and 18 open market sales. A drop in house sale volumes was the main reason for overall dip in volumes with numbers falling to 136 from 189 in the last quarter, whilst apartment sales were broadly stable at 22% of all local market transactions or 38 sales. The local market total of 18 was up 3 on the position at the end of September and at its highest level during the year. The average value of open market transactions fell back to £940,000 from £1, 235,000 at the end of September, but this figure still suggests a rising trend for the year, although this data needs to be treated with caution, as the sample size is small. Of the 18 transactions, 8 were for over £1 million in value.
Nigel Pascoe adds, "The fall off in volumes suggests we have now seen the pent up demand evident in the middle of the year working its way through the system. We witnessed abnormally low sales volumes in the first three months of 2010, but as confidence returned, sales volumes then jumped for six months, so now we are seeing the market settle again. On balance we feel the market is returning to a more stable pattern, helped in part by the return of products which are effectively 100% loans, such as our Next Generation guarantor mortgage product."
In the UK as a whole, according to the UK Land Registry, over the year to December 2010, prices rose only slightly by 1.2%, with London leading the way with a 6.2% rise. The picture for UK prices in general is now one of a broadly stable market, with modest growth in London due in part to foreign buyers whilst elsewhere, prices are flat or falling. Growth in the South West, for example, was just 1.1%, well below headline inflation.
Nigel Pascoe ends, "We are now seeing a return to higher levels of enquiries which we are confident will eventually translate into house purchases. As the largest lender in both volume and value terms in Guernsey during 2010, we have seen demand spread across all sectors of the market and our 100% Next Generation Mortgage, a guarantor product which can help parents get their children on the property ladder, has been very popular. Equally, our "no mortgage fee" offer has also been very well received and we believe it has helped stimulate overall demand. We may still see some bumps in the market and it is of course vital that house buyers make sure they have the right mortgage for their personal circumstances, something we are able to help achieve with our team of lending specialists here in Guernsey."