21st Dec 2015
Christmas arrives early for The Guernsey Cheshire Home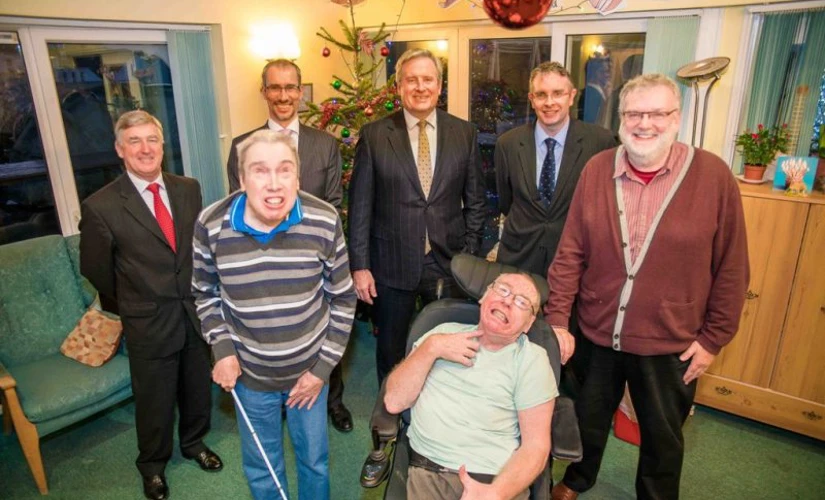 The Guernsey Cheshire Home has received a welcome donation just in time for Christmas thanks to the efforts and generosity of swimmers who took part in the 39th annual Skipton Swimarathon.
On behalf of the 1,790 swimmers who took to the water during the five-day event in October, event organisers this week handed over a cheque to The Guernsey Cheshire Home for £25,000.
Nic Mountain, Head of Care, at The Guernsey Cheshire Home said: "Christmas has certainly arrived early for us this year thanks to the Skipton Swimarathon and we are very grateful to the organisers and everyone who took part or made a donation. The Guernsey Cheshire Home operates 365 days a year and donations, large and small, ensure that we can provide a home for islanders with serious physical disabilities in an environment that is as close to a family atmosphere as possible."
Steve Hogg, Chairman of the Skipton Swimarathon, said: "We're delighted to make this donation to The Guernsey Cheshire Home following the success of the Swimarathon this year. This community event brings people of all ages together and builds each year to enable us to make significant financial contributions to support local charities.  Thanks must go to Skipton International for their continued support, and of course to everyone who swam or donated to make this a record-breaking year, thus enabling us to help The Guernsey Cheshire Home in this way."
The remainder of the funds raised will be distributed to other local charities and worthy causes by the event organisers, Guernsey Round Table and Lions Club of Guernsey.
Since its launch the Swimarathon has generated over £1,300,000 for Guernsey charities, making it the Island's largest community fundraising event. The event has been sponsored by Skipton International since 2010.