12th Feb 2016
Skipton International named Guernsey Business of the Year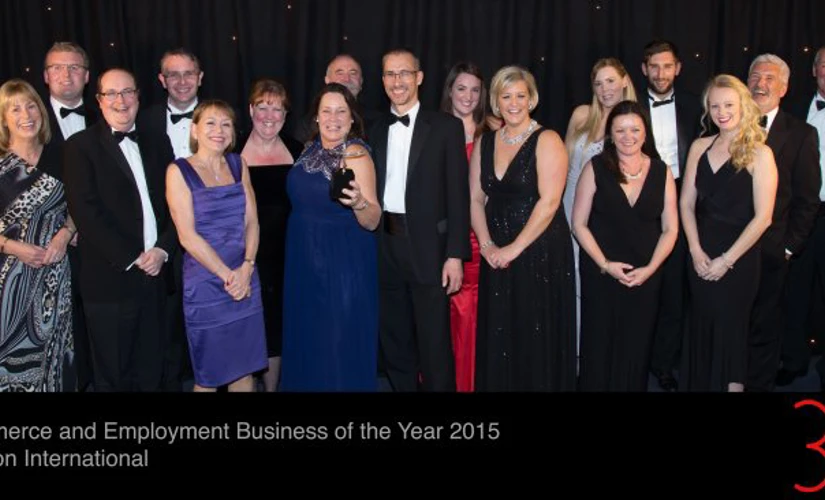 Skipton International was named Guernsey Business of the Year at the Guernsey Awards for Achievement last night.
The award recognises commercial excellence in the Bailiwick. This is the 30th anniversary of the Guernsey Awards for Achievement, with this year's awards seeing a 25% rise in entries, with 39 submissions across six categories.
Skipton International has grown steadily since 2009 when it was formed through the amalgamation of Skipton Guernsey and Scarborough Channel Islands. By the end of 2015 Skipton reached £1.075 billion of deposits – equivalent to the 12th largest building society in the UK.
Skipton's team has expanded by 40% in the past three years and the bank will be moving offices in April to accommodate new sales staff, and create a flagship office. Skipton has been the largest provider of new mortgages for house purchases in Guernsey since 2010, and since launching buy-to-let mortgages for British expats in 2014, the company has expanded its Guernsey- serviced products for international customers.
Jim Coupe, Managing Director, Skipton International, said: "This is a great honour for Skipton International and a recognition of all the hard work our team members have put into making the company the success it is in the Channel Islands today.
"Last year was a great year for Skipton International. We have been growing steadily – expanding our customer base for mortgages and for savings deposits in the Channel Islands and with British expat customers and by exceeding £1 billion of deposits we have confirmed our position as one of the leading banks in the Channel Islands.
"Excellent customer service and a strong sense of involvement in the local community, through sponsorship of events such as the Skipton Arts Festival and the Skipton Swimarathon, are also a key part of our success."
Skipton International has been at least commended by Moneyfacts for the past six years, winning on two occasions. Independent research from Feefo shows 97% of customers rate Skipton's service as Good or Excellent, and Skipton was recently shortlisted for Guernsey Business of the Year.
The bank also plays an active role in the Channel Islands community, sponsoring the Jersey Arts Trust Skipton Arts Series, and the Skipton Swimarathon in Guernsey, in addition to a student bursary.
Three other companies were shortlisted for the Business of the Year Award, which is sponsored by Commerce and Employment. These were: Aon Insurance Managers (Guernsey) Ltd, Orchard PR, and Ronez.