22nd Nov 2022
Skipton releases informative videos for global savers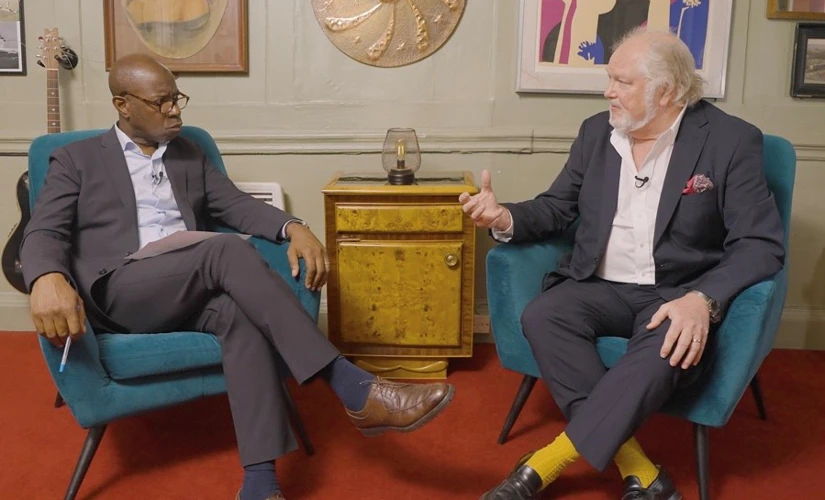 Skipton is releasing a series of informative short videos for its worldwide customers and potential savers. There is also a video focusing on using an offshore bank in order to facilitate a Buy-To-Let mortgage on a UK rental property.
The bank has worked with the BBC's Clive Myrie, newsreader and host of popular TV quiz programme, 'Mastermind', and Lord Digby Jones, who is an ex UK Minister of State for Trade and Industry, to produce a series of short videos, explaining why Guernsey is a strong financial jurisdiction for global savers. The videos explain why a Crown Dependency and offshore bank could be beneficial to them.
This video was recorded in London earlier this month. Clive Myrie, recently seen on the BBC's live news coverage of the Ukraine war, and Lord Digby Jones, former Minister of State for UK Trade, are old friends and have worked together many times previously. This was the first time they have partnered with Skipton.
Skipton's Senior Commercial Manager, Aaron Walden, said:
"Skipton has customers in over 100 countries already, but we are aware that the current worldwide economic challenges may have proved confusing to those who don't understand the nuances of our economy, and the benefits of using a bank such as Skipton within a well -regulated offshore jurisdiction for their savings or Buy-To-Let mortgage.
"For us it was important to use internationally-recognised experts to help explain in a clear, concise way, reiterating the advantages of Guernsey as a jurisdiction. Skipton's operations are always transparent and adhere strictly to regulatory guidelines. We are delighted to have worked with Clive and Digby on this, and look forward to working with them again for our international clientele in the future."
The short videos can be viewed here: 
Our media centre
If you are a journalist requiring more information about Skipton International please contact Julie Todd, PR Manager. Email your queries to Julie.Todd@skiptoninternational.com or call +44 (0) 1481 734002
Contact us