28th Jan 2020
Skipton recognised for exceptional customer experience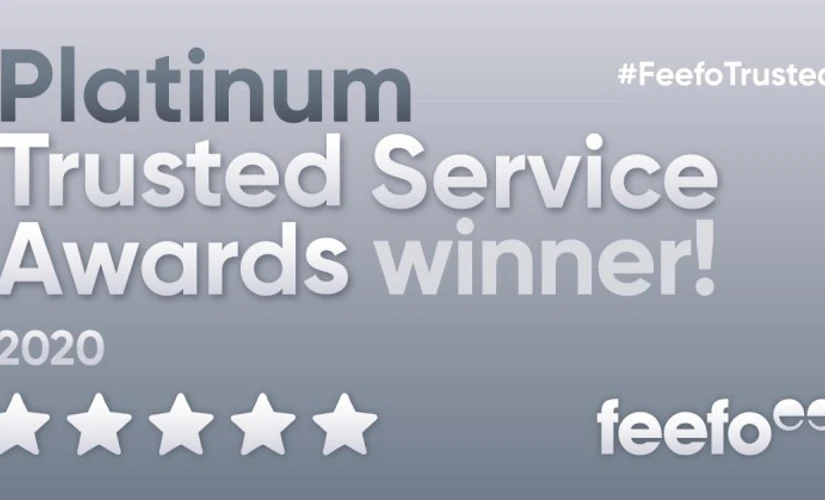 Skipton International, the Guernsey based savings and mortgage bank has been awarded a Platinum Trusted Service award from Feefo, an independent review platform that recognises businesses that deliver exceptional experiences, as rated by its customers.
The award is based on real customers reviews and determined by the average rating provided, with Gold Trusted Service Award winners needing a minimum of 4.5 out of 5, each year. To qualify for the Feefo Platinum Service Award, a business must have been awarded a Gold Trusted Service Award for the past three consecutive years.
Feefo collects verified reviews for over 3,500 businesses, allowing customers to build confidence in those firms that consistently provide high levels of service. 92% of Skipton's customers in 2019 who gave feedback rated the service as 'good' or 'excellent', giving Skipton an average rating of 4.6 / 5.
Jim Coupe, Managing Director of Skipton International, said: "Our customers are always at the heart of our business and we place great importance on the feedback they give us. Not only do we want to ensure that we are providing them with an exemplary personal service, but we want to understand the ways in which we can evolve, improve and make banking as simple as possible for all."
Steph Heasman, Director of Customer Success at Feefo, commented: "Feefo is all about powering up customer experience, which is why we have introduced our new Platinum category. Clients told us they want recognition for achieving our demanding Gold award standard over a longer period. Our new Platinum award is earned by companies that achieve a Gold rating in three consecutive years. It's a tough challenge and very-well deserved by those that earn it."
Skipton International is a leading Guernsey regulated bank offering a range of competitive offshore savings accounts and residential mortgages. This year it launched Skipton International Online, on online savings portal, making it easier for customers to manage savings from anywhere in the world.
Our media centre
If you are a journalist requiring more information about Skipton International please contact Julie Todd, PR Manager. Email your queries to Julie.Todd@skiptoninternational.com or call +44 (0) 1481 734002
Contact us