9th Mar 2017
Skipton International awarded Feefo Gold Trusted Service Award 2017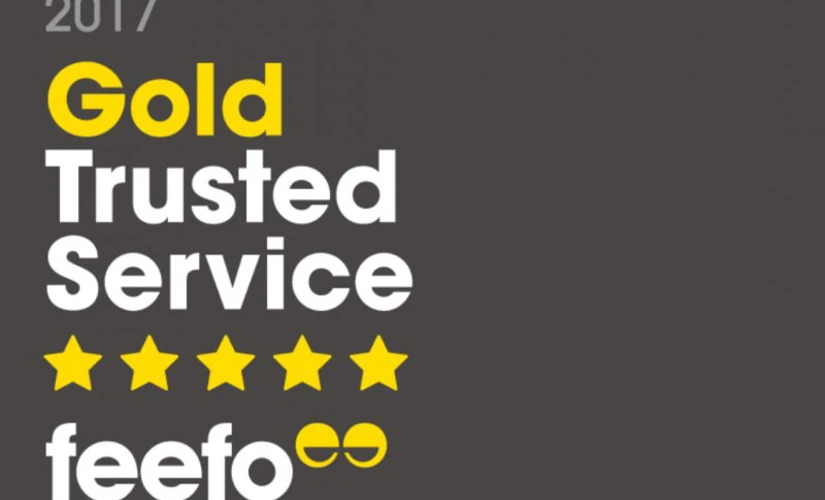 Skipton International awarded Feefo Gold Trusted Service Award 2017 for excellent customer service
Skipton International has been awarded a Feefo Gold Trusted Service Award 2017 in recognition of outstanding customer service.
The Feefo award is an independent rating, based exclusively on genuine reviews from verified customers collated by the Feefo platform.
Throughout 2016 Skipton International achieved a Feefo service rating of between 4.5 and 5.0 – the highest score possible.
Jim Coupe, Managing Director, Skipton International, said: "Skipton International prides itself on friendly and efficient customer service, and we are delighted that customers appreciate this and have chosen to give their feedback through the independent Feefo reviews.
"We look forward to pursuing the high standards our customers expect across our offshore savings, Channel Island residential and British expat mortgage products.
"We are continuing to invest in our service provision: developing a new online portal that will enable customers around the world to access accounts 24 hours a day improving our systems. Most importantly, we will continue to support our team members by investing in the training and development necessary to deliver the excellent service our customers deserve."
Skipton International is one of the Channel Islands' largest providers of new residential mortgages, and has a fast-growing expat mortgage business, providing buy-to-let mortgages for British expats who wish to invest in the UK. The Guernsey-registered bank also offers a range of offshore savings accounts for Channel Island residents and British expats around the world.
Feefo is a ratings and reviews, and customer analytics platform. It collects genuine, purchase-verified reviews on behalf of over 3,000 businesses. Feefo ensures all feedback is authentic, by matching it to a legitimate transaction to combat the rising issue of fake reviews.
Andrew Mabbutt, CEO Feefo, said: "We would like to offer our congratulations to all the winners of this year's Feefo Trusted Service award. We are so proud that so many businesses are putting customer service first. We have been working closely with all our customers to build trust and transparency online, and ultimately helping shoppers buy with confidence and make better decisions."