14th May 2019
Skipton support Dementia Awareness Week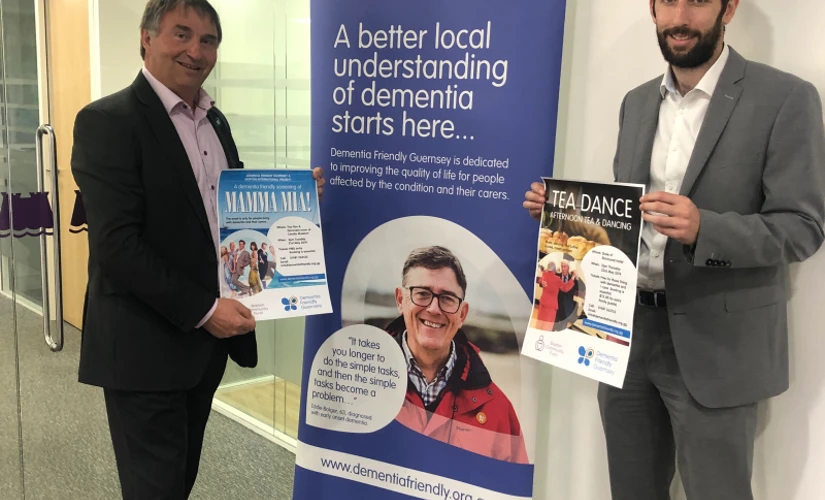 Skipton Community Fund have lent their support to local charity, Dementia Friendly Guernsey, in an effort to raise more awareness of the condition ahead of Dementia Action Week [20-26 May].
The Fund has granted £1,500 to allow the charity to host a tea party at the Duke of Richmond Hotel on Thursday 23rd May. The event will welcome those living with dementia and their carers free of charge for afternoon tea, scones, music and dancing. Volunteers for the charity will also be discussing community and cognitive activities such as memory boxes and singing that could benefit those living with the condition. 
Wayne Bulpitt, Chair of Dementia Friendly Guernsey, said: "Almost all of us will know someone affected by dementia, but too often these individuals can feel cut off from society, facing their condition alone. Around 1,200 are living in Guernsey with a form of dementia and about two thirds of these are living at home. Thanks to the support of Skipton, events like our afternoon tea will give them a safe space in which they can socialise with their families and where we all can learn what more we can do to support those coping with dementia."
In addition to the donation from the Community Fund, staff at Skipton will be volunteering at the afternoon tea and providing baked goods for another of the week's events – a dementia friendly screening of Mama Mia at Candie. 
Aaron Walden, Commercial Manager at Skipton International, said: "We are delighted to have assisted such an important charity through the Skipton Community Fund and hope that the events they are running for the week will help more become aware of the condition and how to help those living with it. Our staff are very keen to be involved with the afternoon tea, to make it the most enjoyable day they can for all those involved."
Dementia Friendly Guernsey was established in 2015 with the aim of transforming the quality of lives for those with dementia and their carers, reducing barriers so that people are fully included in Guernsey society. The charity runs Dementia Awareness training sessions for individuals and corporations to encourage as many as possible to become 'dementia friendly'.
Pictured: Wayne Bulpitt (left) and Aaron Walden (right)
Our media centre
If you are a journalist requiring more information about Skipton International please contact Julie Todd, PR Manager. Email your queries to Julie.Todd@skiptoninternational.com or call +44 (0) 1481 734002
Contact us