7th Oct 2020
Customer Service highlighted at Guernsey's Chamber event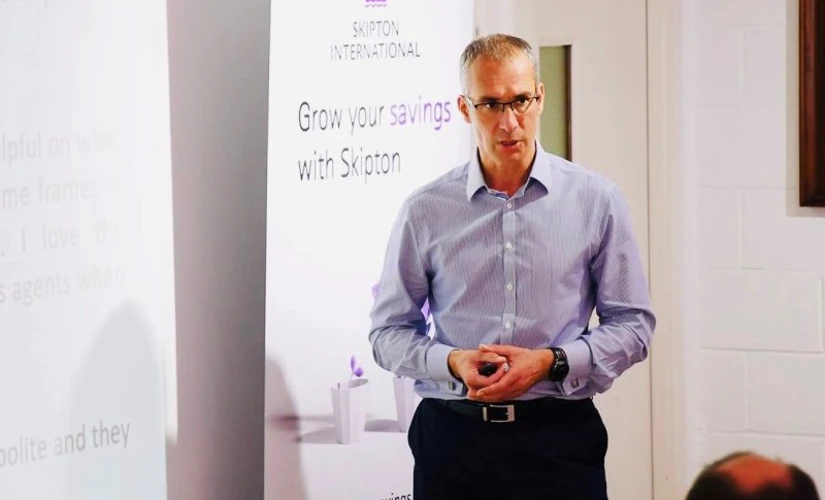 Customer service was centre stage at an event held at the Guernsey's Chamber of Commerce earlier this week.
Heralded by the Institute of Customer Service, the independent, professional body for customer service, National Customer Service Week offers a week-long opportunity to raise awareness of customer service, and the vital role it plays in successful business practice and the growth of the local economy.
Assembled guests from all strands of industry heard from Jill Clark, customer service trainer and owner of the Customer Service Awards; and Jim Coupe, Managing Director of Skipton International.
The Channel Islands' firm is most definitely a 'people-powered' bank and its boss is as effusive about customer service as anyone you're ever likely to meet. The business he heads has 70 staff across both its Guernsey head office and Jersey mortgage centre and retains a Platinum Award from Feefo, the independent customer service feedback authority.
"It's all about offering services and making it personal and relevant to people," he told the packed St Peter Port audience, "so it's giving a service addressing a human need in a human way."
 "Customer service is literally part of our DNA. It's part of every conversation we have. The service profit chain is infallibly there – where we know empowering our people to deliver great service creates real tangible results."
Jill Clark reiterated that point clearly. "Always hire people who like people", she said. "It's far easier to train a people person the skills of the job than it is to train someone with the skills to like people"
Questions from the audience centred around the impact of Covid, how technology can play its part in easing the customer service journey, and how important it is to lead from the top.
Jim summed up the event by reinforcing the message that: "Customer service is not something that's nice to have. It is our business."
Our media centre
If you are a journalist requiring more information about Skipton International please contact Julie Todd, PR Manager. Email your queries to Julie.Todd@skiptoninternational.com or call +44 (0) 1481 734002
Contact us