11th Dec 2020
'Going the extra mile' brings promotions at Skipton International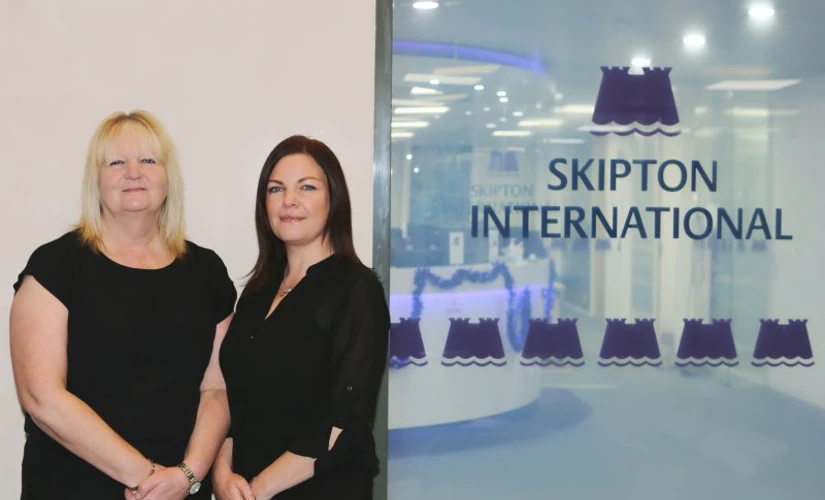 Commitment to 'going the extra mile' has earned promotion for two members of the Skipton International Customer Services team.
Jo Chapman and Shirley Gardner have been promoted to Senior Customer Service Representatives at the leading Guernsey bank with effect from this month.
Shirley previously worked in corporate finance within an international freight logistics company. She joined the firm three years ago.
She said: "My promotion was entirely unexpected, but a welcome surprise. I thoroughly enjoy meeting and supporting Skipton's customers and being recognised for my hard work in this way means a great deal."
Jo has been with the firm for one and a half years. With a background in travel, she has experience of dealing with customers at all levels. She has been responsible for training many of the new joiners this year, a role she has relished.
Jo said: "I've always been a people-person and this promotion has boosted my confidence to grow my skills in a brand-new industry. Finance is a new world to me but I am thoroughly enjoying my time at Skipton."
Skipton International aims to be known as one of the Channel Islands' best employers, committing to a programme of continuous training for its employees and encouraging its team to meet their professional goals through a dedicated Talent Management Programme. The results from its 2019 Annual Team Survey showed 9 out of 10 employees would recommend Skipton as a great place to work.
Jim Coupe, Managing Director of Skipton International, said: "Over the years we have seen many colleagues work hard and make their mark. Jo and Shirley have demonstrated strong qualities and it is a pleasure to recognise their achievements with these well-deserved promotions."
Our media centre
If you are a journalist requiring more information about Skipton International please contact Julie Todd, PR Manager. Email your queries to Julie.Todd@skiptoninternational.com or call +44 (0) 1481 734002
Contact us