11th Jan 2021
Help for community heartbeats, thanks to Skipton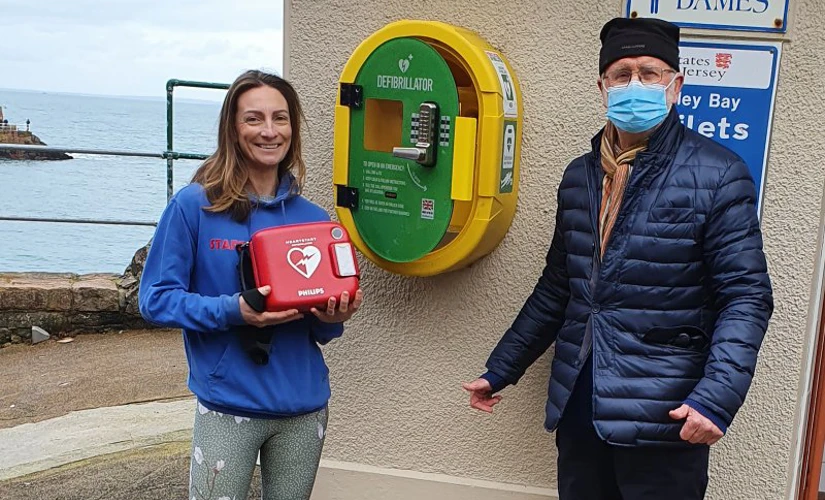 The Skipton Community Fund was pleased to have supported the Jersey Heart Support Group in their effort to install more public defibrillators around the island. Thanks to the Fund, there is now access to a defibrillator at Bouley Bay and at Jersey Zoo, which will help to save more lives in the future.
Toyah Tomkins, owner of the Bouley Bay Dive Centre said: "I am so happy to see our defibrillator outside in a public place where people can have easy access to it. It is especially important this year as people have taken to outdoor activities a lot more, for example sea swimmers and fisherman come down early in my off season when I am not yet open.
"It gives me a great peace of mind knowing that when I am not open the public can still access the defibrillator easily enough if it was ever needed."
Skipton's donation to the Jersey Heart Support Group was the last one made in 2020 – a year when the Community Fund donated £40,000 to 32 causes across the Channel Islands.
The 2021 Fund is now open to applications from local good causes, and you can find more details here: https://www.skiptoninternational.com/skipton-community-fund/application
Our media centre
If you are a journalist requiring more information about Skipton International please contact Julie Todd, PR Manager. Email your queries to Julie.Todd@skiptoninternational.com or call +44 (0) 1481 734002
Contact us