21st Mar 2018
Citizens Advice Bureau benefits from Skipton Community Fund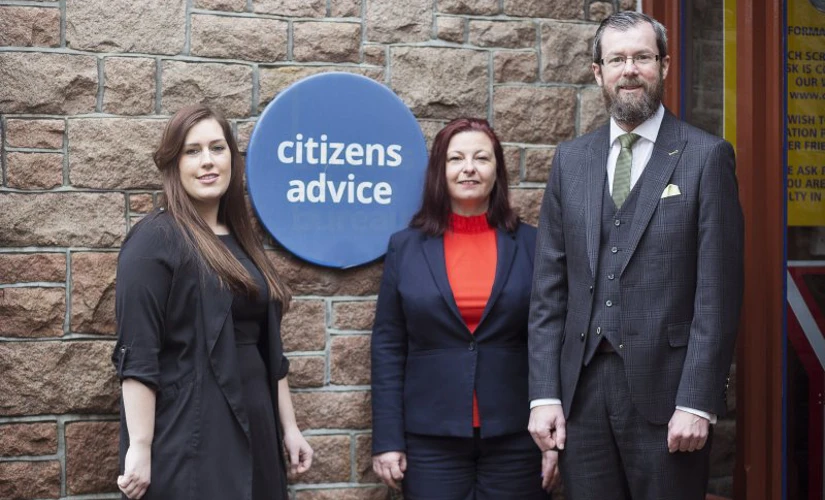 The first donation from the newly formed Skipton Community Fund has been made to the Citizens Advice Bureau, helping them to raise financial awareness in the local community. Skipton International have granted a sum of £1,000 to each of the charitable organisations in Jersey and Guernsey, supporting the good work they do and in particular the money workers who help those in financial distress or with mounting debt.
The Skipton Community Fund which was launched at the start of this year, opened its doors to requests for funding from community led projects. The Fund wanted to attract smaller organisations that would not normally receive financial aid and where small sums could make a really big difference. Skipton were keen to support those initiatives that would look to improve people's lives and benefit the community and our Island as a whole.  
The new year is a time when Islanders feel financial pressures the most, with visitors to the free advice centre peaking in January and February. CAB sees around 1,000 people every year, with money workers meeting an average of 200 individuals to deconstruct their finances and help them find a way out of the money pit. As well as contacting creditors on their behalf, CAB talk people through where savings could be made and offer guidance on prioritising debts or the suitability of consolidation loans.
Malcolm Ferey, Chief Executive of Citizens Advice Jersey, said: "We see people from all walks of life in Jersey, from varied cultural backgrounds, those with good incomes as well as those who are low earners. They visit us as we never judge, but offer free, independent and impartial advice. As a charity, we are always grateful for any donations we receive and are thankful to Skipton for this grant and recognition of all the important work we do."
Steve Hogg, Chief Executive of Citizens Advice Guernsey, said: "The donation from the Skipton Community Fund has been very timely. Not only has it allowed us to meet an additional overhead at the charity shop, but it has given the CAB team a much-needed lift, recognising their hard work. Too often we overlooked as a charitable organisation, but we are very dependent on the giving of others."
Jim Coupe, Managing Director of Skipton International, said: "We are delighted to provide this first donation from our Fund to the Citizens Advice Bureau, since their goals are so aligned with our own. We work hard to promote responsible lending, guiding people through the process both at the time of their mortgage approval and further down the road. Decisions of this magnitude need to be carefully considered and we would embrace any organisation that promotes better management of personal finances."
Skipton International offer a range of offshore savings accounts and are one of the Channel Islands' leading mortgage lenders. The Guernsey-regulated bank has been awarded a Gold Trusted Service Award for 2018 from Feefo, the second year running that it has been recognised by the review platform for its outstanding levels of customer service. For more details on the Skipton Community Fund and how you can apply please visit www.skiptoninternational.com/community-fund.