13th Feb 2018
Skipton Swimarathon launches search for new local charitable projects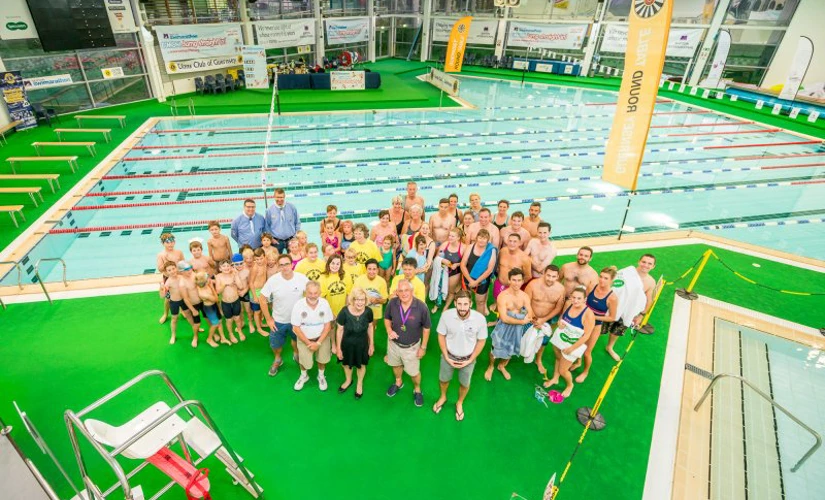 The Skipton Swimarathon Committee is starting the search for local charitable causes that need support in 2018.
For 2018, Guernsey Round Table and Lions Club of Guernsey want to find a new project that will actively benefit the Bailiwick for generations to come. Each year the committee strives to choose a local charitable project that will motivate swimmers to dive into the pool and raise as much money as possible.  
Last year, the Skipton Swimarathon chose the Guille-Allès Library Children's Library Project to support. The project received £25,000 to help build a new children's reading area that will inspire children's imagination as they learn and read.
Aaron Walden, Commercial Manager, Skipton International, said: "It never ceases to amaze me how many swimmers take to the pool to raise money for the chosen beneficiary. We endeavour to choose a project that all swimmers will want to raise money for as they can see how the project will benefit the future of the Bailiwick."
Since its launch, the Swimarathon has generated over £1,480,000 for Bailiwick charities, making it the island's largest community fundraising event.
Nick Guillemette, Chairman of the Skipton Swimarathon, said: "The nominations give us a chance to really understand the work local charities do for our Island and how imperative their project is for providing support for our community. I would encourage charities and organisations to put as much information in their proposal as possible so we get a true flavour of how the money raised is going to be used to help the Bailiwick." 
Nominations should be emailed to nicklg@cwgsy.net (Nick Guillemette, Skipton Swimarathon Chairman) before the 15th March 2018.