22nd Mar 2022
Skipton announces plans to become Lifetime Carbon Negative
Skipton has announced bold plans with the release of its 2021 annual Sustainability Report.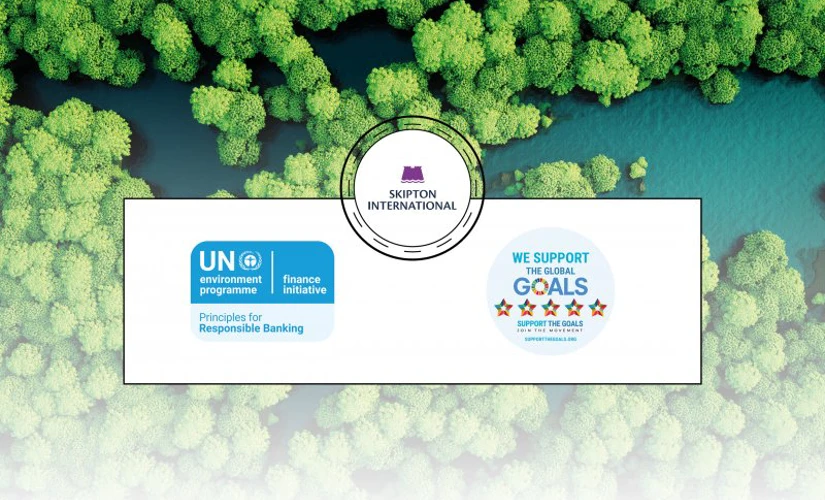 Skipton has announced bold plans with the release of its 2021 annual Sustainability Report.
The report shows that the bank offset 895% of its 2021 Carbon Footprint, exceeding the target of 125%. This was achieved by supporting several Verified Carbon Standard projects, offsetting 484 tonnes of carbon dioxide. The banks emissions were independently verified by Carbon Footprint (a founding member of the Quality Assurance Standard).
In the report Skipton has published the progress towards its prior Sustainable Development Goals targets where, for 2021, Scope 3 emissions have been expanded to include the impact of Skipton's colleagues commuting and working from home.
Skipton has also added further significant targets with regards to its Net Zero objectives. Not only will the organisation continue to offset 125% of the annual Carbon Dioxide its operations generate, but by 2024 it will have offset all of the Carbon Dioxide it has generated since its formation in 2009, and, by 2026, it will have offset a further 25%, making its operations Carbon Negative.
Skipton's Senior Commercial Manager, Aaron Walden, said:
"We are committed to positive change and being a force for good in both the way we conduct business, and by setting an example. With our global platform we feel we have a responsibility to do the right thing and we therefore continually strive to be a responsible bank, focused on making a difference to our customers, our planet and our society.
"Our new sustainability targets focus on improving our working environment and culture, ensuring we continue to offer excellent customer service, further support our local community and give more to the planet than we take. We will continually review and assess our targets and update with progress made."
Last year Skipton became the first Channel Island bank to sign up to the United Nations Finance Initiative, Principles for Responsible Banking. The Principles for Responsible Banking are a unique framework for ensuring that Skipton's strategy and practice align with the vision society has set out for its future in the Sustainable Development Goals and the Paris Climate Agreement.
Skipton's 2021 Sustainability Report
Our media centre
If you are a journalist requiring more information about Skipton International please contact Julie Todd, PR Manager. Email your queries to Julie.Todd@skiptoninternational.com or call +44 (0) 1481 734002
Contact us