3rd Sep 2015
Skipton support undergraduate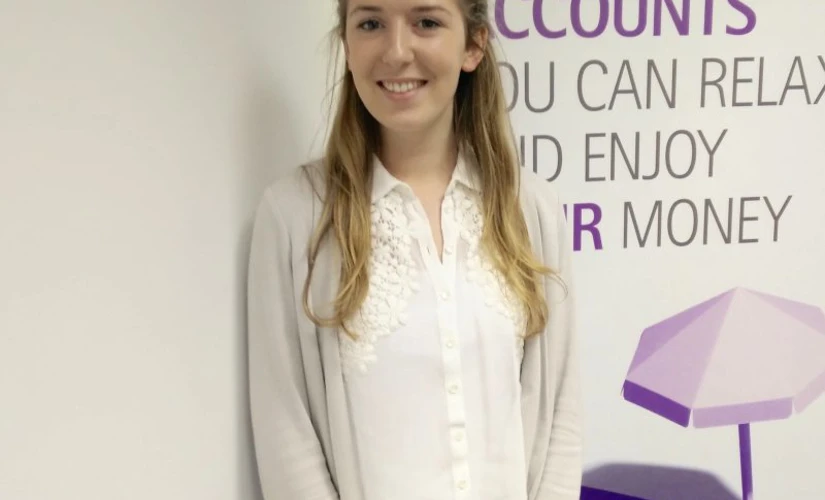 Award winning Guernsey bank, Skipton International, has welcomed its first bursary scheme undergraduate.
Students due to start their first year at University were invited to apply for the new scheme earlier this year, which offers a fantastic opportunity to join a leading bank.
Sarah Brereton was the chosen candidate from many applications received. She joins the team for eight weeks between terms while studying at Newcastle University.
The scheme will offer Sarah a bursary award towards academic fees, paid employment together with mentoring from the Skipton management team. Upon completion of Sarah's degree Skipton International also encourages future career progression towards a managerial position within the organisation.
Managing Director of Skipton, Jim Coupe looks forward to welcoming Sarah to the team. He said: "Sarah achieved fantastic results and had the right credentials for the opportunity. We are a local bank and we want to invest in local talent so Sarah is going to gain valuable experience working across the business with guidance from the whole team."
Sarah recently finished sixth form at Ladies' College where she studied Economics, English Literature and German and achieved AAB in her A-Levels. She will go on to study Politics and Economics at university, and says she believes that her work experience with Skipton International will compliment her degree: "The bursary scheme will provide me an invaluable insight into the different areas within a business, and help put into practice some of the theory I learn while studying."
Sarah appreciates the benefits of work with a local experienced company. She added: "The team at Skipton are really welcoming and friendly and I am looking forward to learning from their experience."