7th Mar 2018
Skipton Swimarathon inundated with beneficiary applications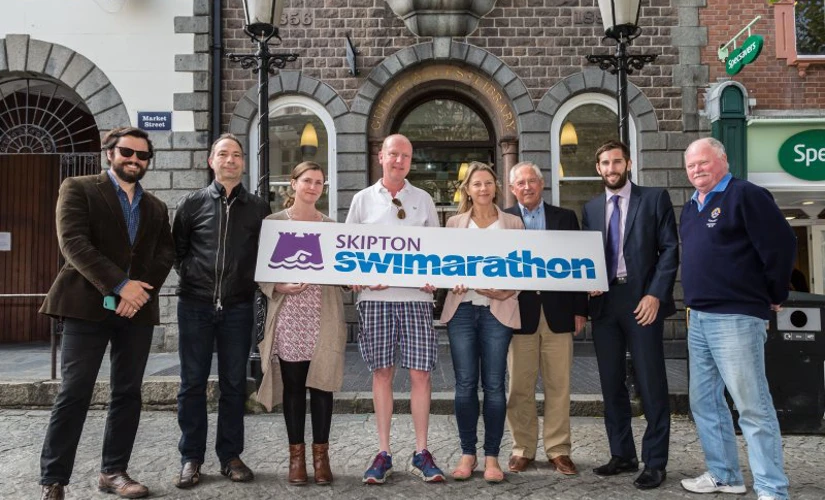 The Skipton Swimarathon Committee has closed its appeal for beneficiary nominations after being inundated with nominations. Nominations were initially opened on February 15th.
The original deadline was the 15th March but because of the volume of applications, the application deadline is closing a week early [Thursday 8th March].
Nick Guillemette, Chairman of the Skipton Swimarathon, said: "The rate of responses was overwhelming and now we have the mammoth task of reading all the applications to try and decide which project to support. At a brief glance, they all sound like worthy projects that will benefit the Bailiwick. We hope to find the best project that aligns with our committee and that we feel our support and money will benefit the most."
The Guernsey Round Table and Lions Club of Guernsey, who jointly organise the Skipton Swimarathon, want to choose a new project that will actively benefit the Bailiwick for generations to come. Each year the committee strives to choose a local charitable project that will motivate swimmers to dive into the pool and raise as much money as possible.  
Aaron Walden, Commercial Manager, Skipton International, said: "The amount of applications has been staggering. We are delighted with the response and are now getting down to choosing a project that our dedicated swimmers can really get behind supporting."
Since its launch, the Swimarathon has generated over £1,480,000 for Bailiwick charities, making it the Island's largest community fundraising event.  The Skipton Swimarathon Committee will announce the chosen beneficiary in April.