26th Jan 2023
Skipton International announces eleven new positions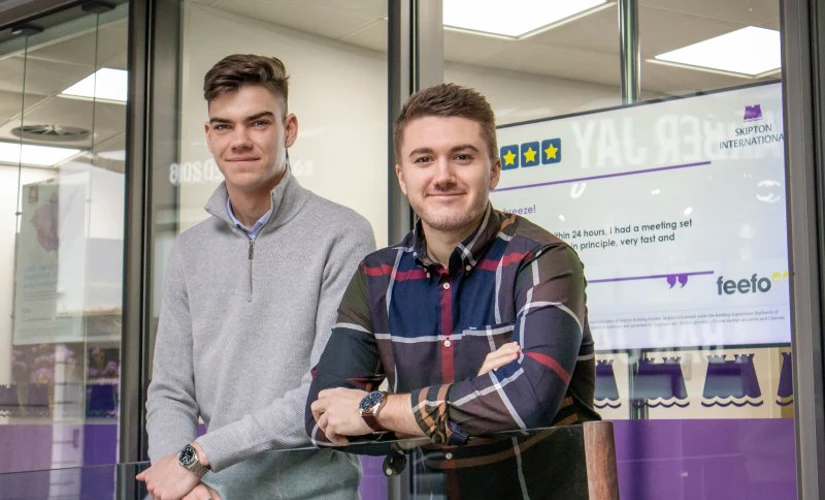 Skipton is growing – and fast! Just a few years ago the company employed 58 staff. Fast forward to 2023, riding high on a wave of success, there are 80 talented individuals working across the broad spectrum of roles within the organisation, and that expansion just isn't stopping.
Whilst Skipton is based in Guernsey, it has customers in countries across the world. This means the work is always varied and interesting. The ongoing expansion sees Skipton seeking Guernsey-based talented individuals who share the company ethos and values across Customer Operations, I.T., Finance, Mortgages, Sales and Commercial activities. All current vacancies are listed on the bank's website at: www.skiptoninternational.com/careers
These range from a number of newly-created roles, including Data Analyst and Product Manager, to Customer Services Representatives and a Trainee Accountant.
Declan Maginnis has worked in Skipton's Commercial team for four years: "Skipton offered one of the best and most competitive training and development opportunities on the island, with good financial incentives and strong links with the wider business. I knew that a successful local firm was where I wanted to take my career and so stepping into my role in Guernsey was the most sensible move for me.
"I have built up invaluable skills that I have taken forward, including a great understanding of a professional services world; particularly in how to network effectively and present yourself in a large organisation. They have also offered fantastic support and advice when I needed it."
James Kennedy joined the bank five months ago. His thoughts are very much aligned to those of Declan. He says: "Skipton is a great place to grow your career, it has amazing people throughout the Guernsey and Jersey offices, with fantastic learning and development opportunities that will set you up for future life. I consider myself very lucky to have found an employer who 'gets' me."
Skipton is well known for its love of supporting the local community, with its Community Fund for local good causes and sponsorships of exciting community events, such as the Skipton Swimarathon, and it has a thriving sports and social scene.
For anyone looking for a change of scenery, who wants to work in a company with strong ethical values, now might be a good time to get in touch.