14th Sep 2016
Skipton International to support Andium HomeBuy in Jersey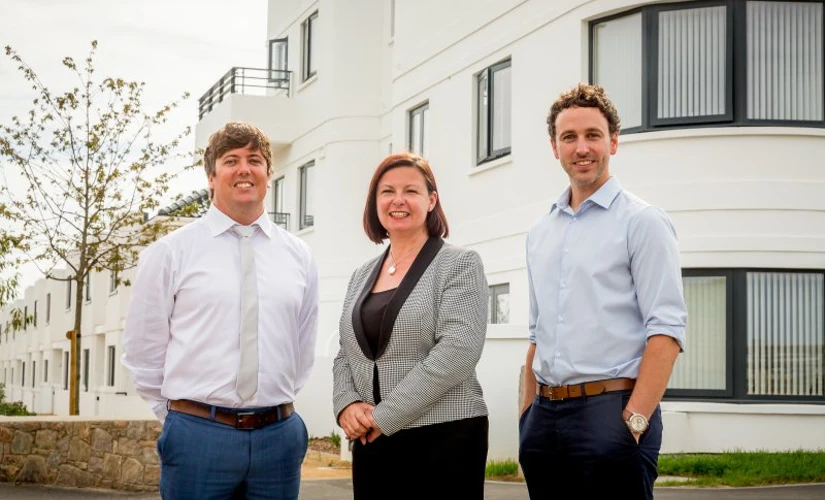 Skipton International is to support Andium HomeBuy, helping provide affordable home ownership for more people in the island.
Under this scheme, Andium Homes offers Band 5 Registered Gateway applicants a deferred payment option of up to 25% off the purchase price of a property.
The Gateway is administered by The States of Jersey and identifies people who wish to purchase a property but require financial assistance to do so.
Registered Gateway applicants can either purchase a property outright at its full first time buyer value, or if this isn't possible, Andium Homes offers up to 25% deferred payment option (subject to means testing).
Lorraine McLean, Mortgage Sales Manager, Skipton International, said: "Skipton International supports home ownership across the market in Jersey. This scheme is designed to help more people, including first time buyers, get onto the property ladder.
"There is a strong demand for affordable homes in Jersey. We were involved with the Deposit Loan Scheme a few years ago when this was run by the States of Jersey. This new partnership with Andium Homes will hopefully prove even more successful in bringing sustainable levels of home ownership to those who are in a position to benefit from it."
Over 150 affordable homes have been sold so far under the scheme, with another 300 properties planned over the next five years.
Glyn Moignard, Andium Homes Sales Team, said: "We are delighted that Skipton International has joined the scheme as a lender. Bringing more lenders on board is one step in helping make the dream of home ownership a reality for more people in Jersey.
"Most sales have been in areas such as Grasett Park, Oak Tree Gardens, Bashfords and Gorey Village, however, we will be adding further sites to include the sale of flats and houses in due course. Our recently completed Walter Benest Court and Ernest Briard Crescent development in St Brelade provide rental stock, and give first time buyers an idea of the specification we intend for future properties."
Skipton International is one of the largest providers of residential mortgages in the Channel Islands, and since 2014, has offered buy-to-let mortgages on UK property to British expats.
Skipton also offers a competitive range of offshore savings accounts for Channel Island residents and British expats living around the world.
Jim Coupe, Managing Director Skipton International, said: "Since offering residential mortgages in Jersey we have seen demand grow substantially. We are delighted to support this scheme, opening up home ownership to a larger section of the community."
All the Skipton mortgage products are available to applicants under the Deferred Payment Scheme at 100% of loan value, currently with no fee. Any enquires regarding the scheme can contact Andium Homes Sales Team on Tel 500700, and to apply to the Affordable Housing Gateway please contact the Gateway Team at Social Security on Tel 448944.