24th Jun 2019
Skipton Community Fund supports Alderney Wildlife Trust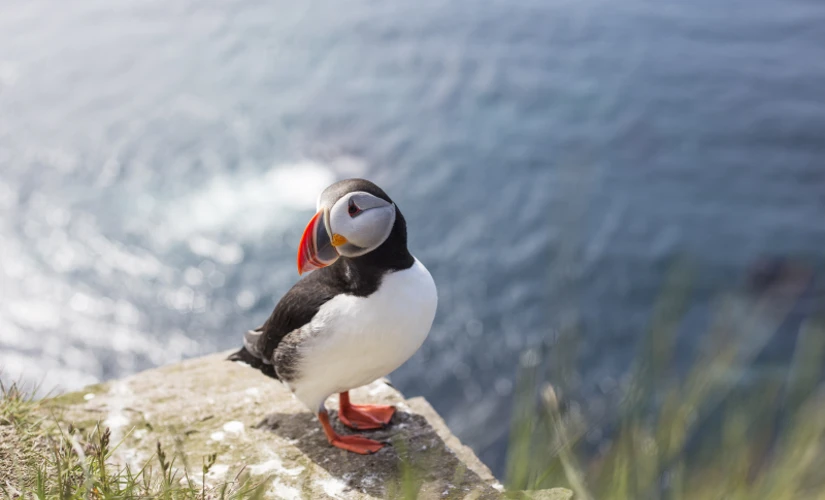 The Alderney Wildlife Trust has been able to offer coastal boat trips to all the Island's senior school children, thanks to the support of the Skipton Community Fund. It is hoped that these trips will allow students from years 6-11 to better understand the local marine environment and see first-hand the impact of climate change and the benefits of conservation work.
The first boat trip of the project took place on 21st June with year 11 students observing sea birds, and coastal marine life. Skipton's donation will allow the Trust to provide boat trips for the remainder of this year, with hopes that additional funding can be secured to will allow them to replicate the project for future years.
Claire Thorpe, Head of Outreach for the Alderney Wildlife Trust, said: "Only from the sea do you get the chance to view some of the island's rarest and most spectacular marine life and it really is a treat to see them in their natural habitat. We are so grateful for Skipton's support on this project which may seem small but will hopefully have a large impact on the next generation, ensuring that conservation of the island's wildlife is at the forefront of their minds."
Students will have the opportunity to catch sight of the vulnerable Atlantic Puffin, with around one hundred pairs thought to currently nest around the island. The number of these birds had dramatically declined, but thanks to the work of the Alderney Wildlife Trust and puffin-friendly zones these have started to rise once more.
This is the first donation the Skipton Community Fund has granted to an Alderney beneficiary as it looks to support smaller charitable projects taking place across the Channel Islands. The Fund's aim is to offer those funding who need it most, supporting causes which will benefit the wider local community and continue to make the Channel Islands a fantastic place to live.
Our media centre
If you are a journalist requiring more information about Skipton International please contact Julie Todd, PR Manager. Email your queries to Julie.Todd@skiptoninternational.com or call +44 (0) 1481 734002
Contact us