30th Sep 2016
Celebrating 40 years of the Skipton Swimarathon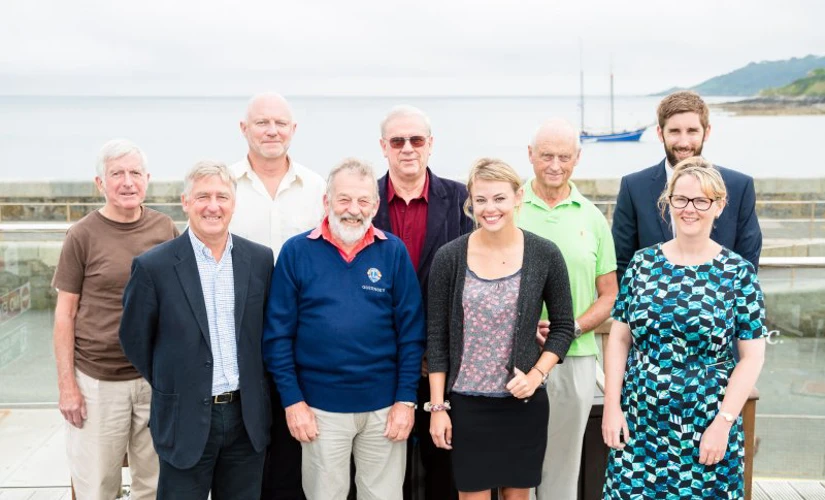 Celebrating 40 years and supporting 40 charities the Skipton Swimarathon 40th Anniversary is about to begin
The Skipton Swimarathon's 40th Anniversary is set for a tremendous start on Wednesday 5th October. The Swimarathon started coincidental with the opening of Beau Sejour in 1977 and is run by the Lions Club of Guernsey and Guernsey Round Table. 40 years on it is still going strong and 200 teams are already signed up to swim over the five-day event (Wednesday 5th – Sunday 9th October).
There is still time for teams to enter and support this year's fundraising initiative which it to provide £1,000 each to 40 local charities.
Before the Skipton Swimarathon begins at Beau Sejour, the Swimarathon At Large starts at Les Beaucamps High School on Monday 3rd October when over 100 pupils and teachers will take the plunge.  On Thursday, the Grammar School joins the action with St Sampson's High School and Le Murier School diving into the Swimarathon fun on Friday.
Steve Hogg, Chairman of the Skipton Swimarathon, said: "We are excited and looking forward to the start of the 40th Anniversary of the Skipton Swimarathon. It is amazing that for 40 years the Swimarathon has gone from strength to strength and to date has raised over £1,300,00 for local charities. We have 200 teams signed up with space for more and I believe the 40th Anniversary will be the event's best year yet."
The Skipton Swimarathon encourages everyone to enter the pool regardless of age or swimming ability.  Whilst the event is about taking part, having fun and raising money for good causes, some 'friendly rivalry' does exist.  On Friday the two Deputy teams will be 'diving in' to swim it out for the Public Service Trophy and that evening two media teams, the and the Guernsey Press Paddlers, are going head to head for the Media Cup.
Jim Coupe, MD of Skipton International added: "The 40th anniversary is fast approaching and, although the turnout has been excellent as always, we still have some free lanes left. It is not too late to sign up and get involved in one of the Islands biggest fundraising events. The Skipton International Team, are excited to dive in again this year so we can continue to do our part to ensure the success of the 40th Anniversary Skipton Swimarathon."
The Swimarathon is one of the Island's major fundraising events and is organised jointly by the Lions Club of Guernsey and Guernsey Round Table, and sponsored by Skipton International.  To enter a team for the event please visit the Skipton Swimarathon website.