30th Jun 2016
40th Skipton Swimarathon open for registration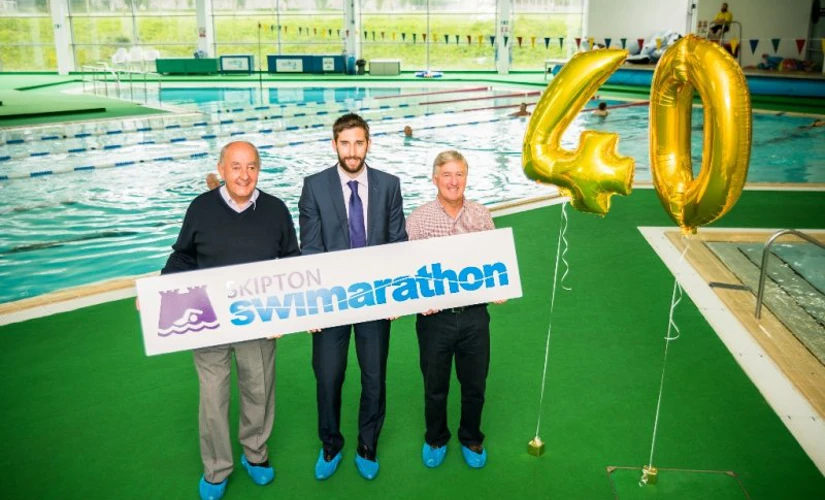 Registration is now open for the 40th annual Skipton Swimarathon, this year taking place from Wednesday 5th to Sunday 9th October 2016 at Beau Sejour and participating school pools.
To mark the 40th Anniversary, 40 local charities have been chosen to benefit from this year's fundraising. Organisers are now calling for Islanders to sign up to take the plunge in October and help make this the biggest fundraising year in the event's history.
Online registration is now open at www.swimarathon.org
Steve Hogg, Chairman of the Skipton Swimarathon, said: "The Skipton Swimarathon has become Guernsey's longest running community fundraising event. For the 40th time we are asking Islanders to join us in the pool to have some fun and raise money for some very worthy local causes.
"We're expecting to see some familiar faces from over the years returning to the water, and urge anyone who has taken part previously to join us in celebrating this longstanding event. The success of the Swimarathon has been that anyone, no matter what their swimming ability, can get involved in a team and contribute to raising funds for local causes. Signing up now guarantees entry and allows plenty of time to form teams, raise funds and help us make this the biggest and best in the event's 40-year history."
The event is sponsored by Skipton International and organised by a committee of members representing The Lions Club and The Guernsey Round Table.
The first Swimarathon Organising Committee was formed by The Lions Club of Guernsey, Guernsey Round Table and Variety Club of Guernsey under the chairmanship of Harry Bisson in 1977, with the aim of raising funds to put back into the community. Forty years later and the event has grown from 1,000 swimmers to over 1,800 in 2015, raising in total over £1,350,000 for Guernsey charities.
See www.swimarathon.org for further information.