29th Sep 2013
20 years - Skipton boast long service records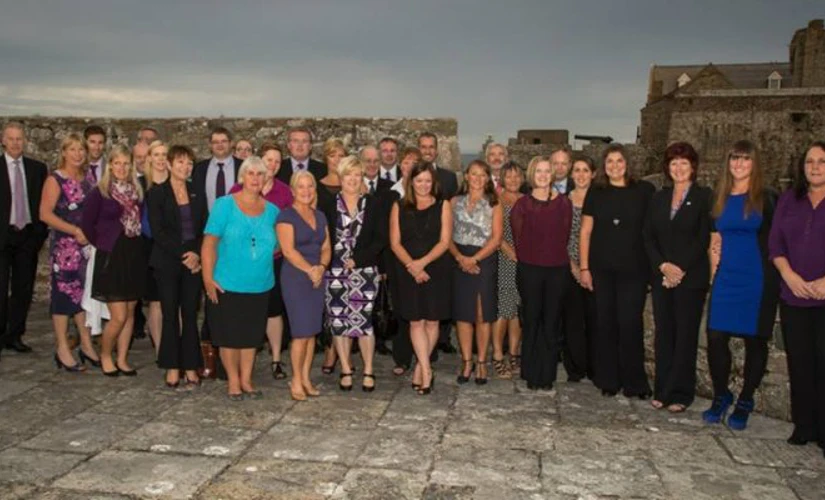 Loyalty and length of service can be disappointingly rare in the current economic climate, with long service celebrations becoming rarer. A sign of economic and managerial stability, long serving staff have seemed to be in short supply of late. But look around and you will see that length of service is a good indicator of the kind of companies we all quietly admire and would like to work for. It's a sign of both staff and managerial reliability. As Skipton International approaches its 20th year in Guernsey, we take a closer look at their success and what lies behind it, as this is a company with not one but several staff members who have very long service histories.
Lisa Bourgaize is one of these people – we ask her to share her memories of the last 20 years and to talk through some of the changes she has seen at the bank in that time. Lisa works in Skipton International's office in Rohais.
Q: Lisa, how long have you worked for Skipton International in Guernsey?
A: Actually, the company was called Skipton Guernsey originally until it changed its name in 2009 to Skipton International and I first started working for them in 1995 when I was employed by Royal Bank of Canada which provided back office administration services. At the time, subcontracting administration was an innovative and effective way for new banks to start up, allowing for low running costs and good access to experienced management resource, while a bank established itself. However, by [2002], Skipton Guernsey has already grown sufficiently quickly that we were established as bank in our own right and many of the staff transferred over for that first day of the new company.
Q: What was your job at that time?
A: When it started, Skipton Guernsey was a deposit bank focusing on the British expatriate and local savings markets, so I worked in the investment department. I was responsible for all aspects of banking – opening accounts, transferring funds, processing deposits and withdrawals , including foreign payments.
Q: And how has your role changed in that time?
A: I worked in the banking and investment side of the business up until two years ago when I switched over to mortgage services. We started lending in Guernsey over 10 years ago which is proving to be very successful. Last year we were proud to be the biggest lender of new mortgage loans for the third consecutive year. Mortgage lending in Jersey followed three years later and just recently we have reached a key milestone – our lending to Jersey customers has surpassed £300m. From my perspective, the obvious changes have been in the size and scope of work – we are now far busier as we are much, much bigger. We are one of the most important banks for local savers and it is fair to say the phone hardly ever stops ringing, but we also see a lot of customers coming in to see us.
We are also very active as a company in the community with events like the Skipton Swimarathon, which we have supported now since 2010. It is one of the biggest social events here, very family oriented and as a bank we will often field one or two teams of swimmers to help with fundraising This year we will be swimming to raise £25,000 to put towards the costs of redeveloping and refurbishing the much loved Children's Playground at Saumarez Park.
Q: And finally can I ask if you will be swimming in this year's Skipton Swimarathon?
A; Yes, I certainly will be! It takes place from 2 – 6 October and we want as many teams as possible to take part. Skipton will be entering two teams into this years Swimarathon. Details are available on the website www.swimarathon.org
For more information on Skipton International mortgage and savings products, visit www.skiptoninternational.com or call +44 (0) 1481 727374